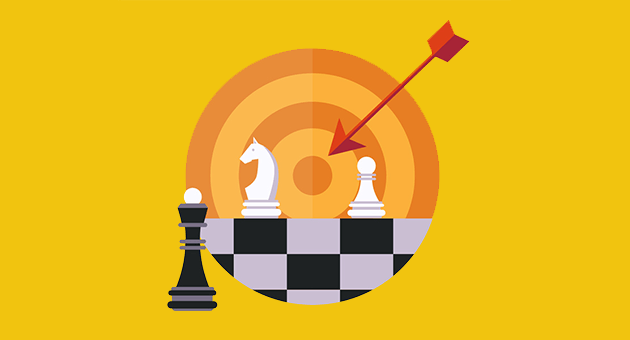 What is Content Intelligence? 9 Great Benefits
Marketers all over the globe agree that content is the number one tool for businesses and brands to reach out to their customers and conquer the markets they're targeting. That's why they're always looking for new ways to improve their content strategies. And, as new technologies emerge, content marketing tools and resources evolve with them. The constant need for innovative and intelligent content marketing tools is what resulted in the appearance of content intelligence.
Content intelligence is a relatively new concept in content marketing that has a huge potential for developing into something bigger and greater. But, even in this emerging stage, it manages to help marketers achieve greater results and create more powerful content marketing strategies.
This article will help you understand what exactly is content intelligence and what are the 9 greatest benefits it gives marketers.
What is Content Intelligence?
The definition of content intelligence will help us form an initial idea of what it is and how we can use it:
Content intelligence is a marketing technique that uses software and an AI writing tool to help marketers understand the impact of their content, and get valuable insight into their content strategy.
Content intelligence relies on the latest technological tools and discoveries, combining them into a marketing technique that allows marketers to learn, know, and do more. It uses a combination of:
artificial intelligence
data analysis
machine learning
natural language processing
The whole principle of content intelligence can be brought down to the three powerful steps marketers can take:
gather extensive data
analyze it
draw conclusions from it and act
Sounds powerful, right?
Well, it opens a sea of possibilities for marketers who want to improve their strategies and rely on factual data rather than on their marketing instincts or the tools they've been using so far.
What Does it Mean For Marketers?
With the help of content intelligence, marketers are finally able to do more for every individual piece of content, making sure it reaches its full potential.
Just think of the amount of content a marketer produces during a workday, week, or month. All the blog posts, social media posts, emails, and white papers are impossible to keep track of properly.
Marketers get overwhelmed by the amount of content they create, that they simply cannot perform the analysis that would give them insight as powerful as the one provided by content intelligence.
So, content intelligence is important for marketers because it:
automates certain analysis processes
provides data that is precise and valuable
saves marketers' time, money, and energy
All of this is thanks to the 9 benefits that come with using content intelligence.
9 Great Benefits of Content Intelligence
It all sounds truly amazing when we speak in such general terms. But, let's try and break it down even further. What are the 9 biggest benefits of content intelligence?
1.       Powerful Customer Data
Try and think about the amount of data your customers leave behind when interacting with your brand. Every click, like, comment, conversion, or deleted email matters. But, not everyone can gather and analyze this data properly.
Content intelligence helps you gather all those clues and traces the customers make, on a deeper, more powerful level.
That means you'll be able to learn about:
customer behavior on your website
their content preferences
interaction and engagement with specific content type
their motivation, likes, and dislikes
With such powerful customer data, you'll be able to produce content that works best with them and targets the specific aspects of their customer profiles.
Simply put, it helps you create more powerful content.
2.       Saving Time
Imagine all the things your marketing team needs to handle in a single day. From content creation to content analysis, they're head over heels in the work they need to do.
Plus, sometimes that work doesn't even pay off the way you imagined. You can create a piece of content that fails to impress or launch a content campaign that your target audience responds poorly to.
This is because marketers are still doing a lot of guessing and assuming, instead of making fact-based decisions.
Content intelligence saves your marketing team valuable time by:
automating tasks such as data gathering and analysis
providing meaningful insight
eliminating the content testing phase
Marketers will be able to make meaningful decisions and create content that is set for success. This saves everyone a lot of time and energy.
3.       Improved Content Ideas
One of the challenges marketers face when creating new content is choosing what to write and how to write about it. Content ideas should be based on more than the marketers' gut feeling or basic keyword research tools.
With advanced content intelligence tools, marketers can:
identify current trends for every niche
find the right topics for a specific target audience
decide how to present them
choose keywords and key phrases
That's exactly what you can do with Ceralytics. Marketers use it to stop guessing and start making confident content decisions.
Content ideas are thus improved and upgraded, helping the marketers determine what's trending, why, and how to use it in their content.
4.       Personalization
If you manage to personalize the content to the needs, preferences, or characteristics of a target customer, you've done it all. Statistics show that 74% of people feel frustrated when website content is not personalized, and 91% prefer shopping from a brand that personalizes their recommendations.
It's clear that the power of personalization is not to be overlooked.
For instance, Optimizely is a content intelligence tool that provides real-time insights for your campaigns and lets you know how to deliver personalized experiences to your customers.
With the right content intelligence tools, marketers can learn more about every customer and keep better track of their:
customer journey
content consumption
shopping habits
product preferences
interaction with the brand
With all of this valuable data gathered and analyzed, marketers can aim specific content at specific people. This creates an improved user experience and makes the brand stand out from the rest.
5.       Competition Analysis
Every marketer knows how important it is to be at least one step ahead of your competitors. But, if you don't know what they're doing, you can't do much to outperform them.
Fortunately, content intelligence tools can help you spy on your competitor to see:
who are they targeting
what type of content are they creating
what keywords are they trying to rank for
what strategies are working best for them
how are people responding to their content
how your content compares to theirs
For instance, SpyFu works on that principle, helping you uncover what your competitors are up to. Combine it with Buzzsumo, a great content intelligence tool for learning what content is currently trending and for identifying influencers you can use to beat your competitors.
If you keep a close eye on your competition, you'll be able to come up with a strategy on how to set yourself apart or beat them with creativity and uniqueness.
6.       Content Promotion
Promoting your content or entire campaigns is a must. You need to invest your money wisely and decide how and when to invest in your content promotion for the best results possible.
But, there are so many factors that need to be considered:
content promotion platforms
what content to promote
how much money to invest
what ROI to expect
All of this is made easier with content intelligence tools that help you perform the right preparation analysis. You get to make responsible decisions and invest your money in the right type of content on the right promotion platforms.
Then, you can do more to automate your promotion platforms, with a tool such as ReQueue. It allows you to create social media messages in advance and have them automatically sent to your audience.
7.       Real-time Metrics
Another way marketers can save time using content intelligence is through the real-time metrics that these tools and software can create.
Typically, marketers would have to wait for a campaign to be over to analyst its success. But, with contents intelligence, things run much faster:
you measure the response in real-time
you make changes on the go
That means marketers can fix potential campaign errors while the campaign is still active, and make content changes that improve their results.
8.       Reach Specific Goals
Your content strategy needs to be aimed at a specific goal. You need to have clear objectives in mind, in order to accomplish them.
Content intelligence tools will help you analyze your current situation and decide what new goals to set for your content campaigns:
raising brand awareness
introducing new services or products
increasing customers' base
increasing social media followers
promoting your blog
driving more sales
With the right kind of goals, you'll know what content to create and how to promote it.
9.       Higher ROI
Every marketing campaign boils down to the ROI in the end. Did we make money or lose money? Has this campaign paid off?
When all the benefits we've listed above combine and allow us to create powerful, precise, and improved content, it's clear that the ROI will be higher as well.
How come?
Here's what we've done:
made fact-based choices about the type of content to create
saved time and resources on content creation
eliminated the testing and experimenting phase
made a greater impact on our customers
In addition, with more precise ROI metrics, we'll learn even more about our future spending and will be able to invest every dollar more wisely.
Final Thoughts
Content intelligence is more than a marketing tool. It's a technique that provides ongoing learning and growth opportunities to marketers, along with a chance to create precise, targeted, and more powerful content strategies.
The 9 benefits listed above prove that content intelligence is worth investing in and developing further.
Author's Bio
Erica Sunarjo is a content writer and a digital marketing expert. She writes practical tips for everyone from beginner digital marketers to experts. She also works as an editor at SupremeDissertations and as a consultant at several digital marketing agencies.