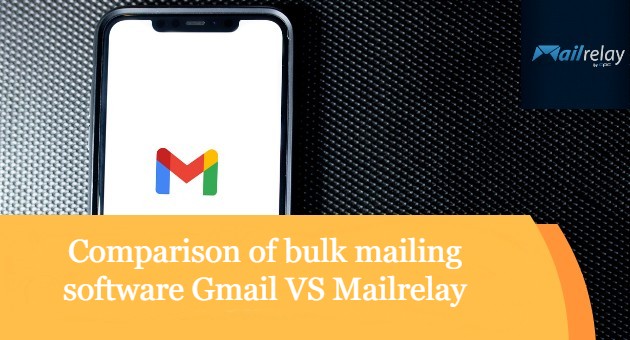 Comparison of bulk mailing software Gmail VS Mailrelay
Although Gmail is not a bulk mailing software, many companies indeed use it for this purpose. Usually for comfort or economy.
That's why it's worth comparing its features with a real bulk mailing software, like Mailrelay, to see if sending messages with Gmail is a good option or not.
With this post, we want to understand the advantages and risks of using each bulk mailing service.
We will make more or less the comparison as on previous occasions, similar to this post where we compare Mailchimp vs. Sendinblue vs. Mailrelay and its free email marketing accounts.
As the cost to send a newsletter is free using Gmail, we will create a comparison with Mailrelay's free account, therefore, the cost of using one app or another is the same, free, more or less.
There will be a slight difference in financial cost, which we will explain at the beginning of the article.
·  Requirements for using Gmail vs. Mailrelay
To create a Gmail account, there are almost no requirements. You may need to add a phone number to confirm the new account.
Just it.
Why only that?
Because it is simply an application for sending emails, most of the times, personal messages (we are not talking about gmail for business).
► And what are the requirements for creating an account in a bulk mailing software?
For example, to create a Mailrelay account, what is needed?
There are some minimum requirements for using an email marketing service.
◆ You will need to have your own domain (for example, yourcompanywebsite.com)
◆ You should have a website complete with contact information, (which will be your company website, of course)
◆ And finally, you must have an email address associated with your company's website(for example [email protected]).
Chances are you already meet these requirements if you have an established business.
Otherwise, you will have to resolve these points before creating your free Mailrelay account.
► Why there is any difference in requirements between Gmail and Other bulk mailing services?
The immediate answer is that these are tools for very different situations.
As simple as that.
These two systems were created for different purposes.
You should not send mass emails with Gmail; it wasn't created for that. This system was planned for personal use; you can send private messages, receive emails, manage lists, calendars, ETC.
And Mailrelay was not created for managing responses to emails you receive in your inbox.
Gradually we will see the reasons behind these differences.
For now, you should understand that they are not the same kind of software.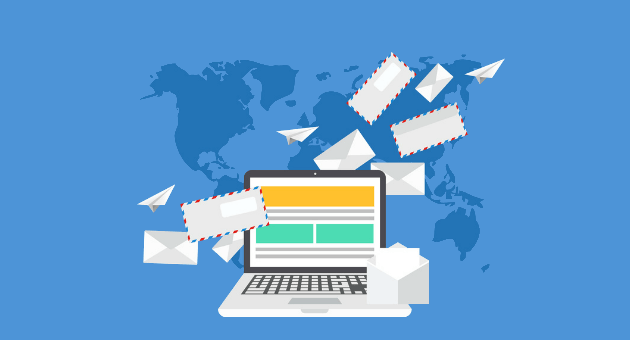 · Free email sending limit
At first, it might seem like you can send your campaigns for free either with Mailrelay or Gmail. But there are some differences to consider.
The first is the number of emails that can be sent.
⌐ Gmail
By default, Gmail has a sending limit of 500 emails per day; for 500 different contacts. Once the limit is exceeded, it is necessary to wait for about 24 hours to send email marketing from Gmail again.
It is, therefore, a very small limit that will only serve for smaller email marketing campaigns.
⌐ Mailrelay
Using Mailrelay's free account, it is possible to send, for free:
◆Up to 80,000 emails per month
◆And work with up to 20,000 contacts
It's a monthly limit, so every month, you have that amount to send your mass mailing campaigns again.
There is no daily limit for sending emails.
► Why does Gmail have a reduced daily email limit?
Well, actually, it's not that small.
In fact, 500 emails a day is more than the limit offered by some free accounts from other email marketing services. You may confirm this if you read our last comparison.
While still below the free account limit offered by Mailrelay.
And anyway, we have to insist you shouldn't send mass emails with Gmail, as it wasn't created for this purpose. It is a personal email client, so a limit of 500 emails should be enough for most people.
If you need to send a more significant number of emails, you will need bulk mailing software.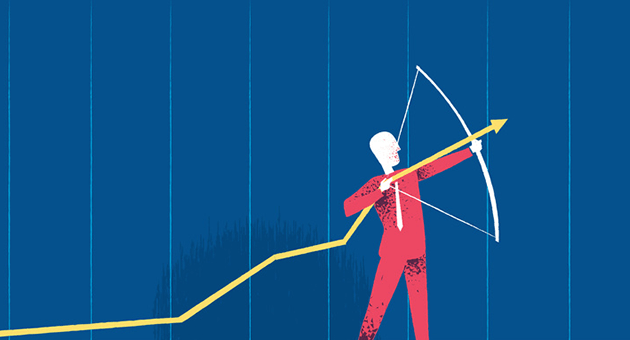 · Use of corporate or generic domain for sending email marketing
This point is important, although it is best to clarify the differences first.
⌐ Gmail
While you can manage multiple aliases in the Gmail interface, you can't use your own domain; all email addresses will be from gmail.com
With all that this implies for the people who receive your emails. Mainly because it is something informal; it doesn't show a very professional image. Also, your subscribers won't know who exactly is contacting them.
⌐ Mailrelay
It allows you to configure the sender domain fully:
◆ SPF
◆ DKIM
◆ Custom domain for links
So that when your contacts receive your emails, they can confirm, without any possibility of error that these messages were sent from you.
► Using your own domain offers much more security to your contacts
Due to the ease of creating a Gmail account, anyone can create an account and use the email address to impersonate another company.
Identity theft.
After all, if the sender is a Gmail email address, your subscribers don't have an option to check if it is a legitimate message.
If you use your own domain, your customers can verify that:
◆  The sender matches your business and business website.
◆  They can visit the website and search for that sender
◆  And check the certificates and warranties published on the page.
◆  As well as seeing the different means of contact you offer
It will be much easier to verify your corporate identity and make sure they are receiving a legitimate email.
This is very important if you want to sell because it's unlikely that someone will buy or fully trust a company  when it looks like the contact information is fake.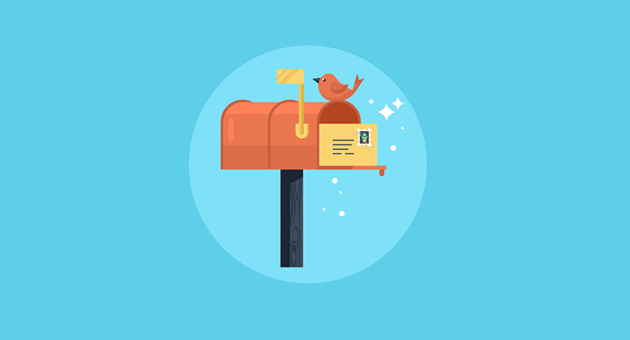 · Delivery rates. Gmail bulk emails has better delivery guarantees.
You will agree with me that this is a crucial point when deciding which bulk mailing software you will use.
And it is here that we will find the first fundamental difference.
⌐ Gmail
It is a personal communication tool. Therefore, a priori it may seem that emails always arrive correctly, that they never land in the spam folder.
That's because most of them are contacts you've had for a long time. and you are only sending a few messages.
However, when you increase the number of emails sent to new contacts, you are more likely to have problems.
Are there recommendations from Gmail itself to avoid this?
The truth is, yes. Gmail has machine learning, which can detect whether what is being sent is a personal email or publicity. And the filter can act according to each situation.
You can read a Gmail help article below:
The first recommendation of the article is to make sure the messages are authenticated
How can emails be authenticated?
Through SPF, DKIM, and DMARC settings.
You can't add these settings to a Gmail account. You would need a corporate domain with a hosting provider to set up the necessary DNS records.
These are important settings valued by Gmail. Therefore, sending commercial messages with Gmail is not recommended, even by Gmail. You can send a few emails, but it is better to use bulk mailing software.
⌐ Mailrelay
The delivery rates on Mailrelay will depend on many factors.
Some of the most important ones would be:
◆DNS Setup with SPF, DKIM, and DMARC (as recommended by Gmail)
◆Use double opt-in mailing lists.
◆Follow good email-sending and content practices.
◆Allow users to unsubscribe
This last point is also an important factor to consider when comparing different bulk mailing services.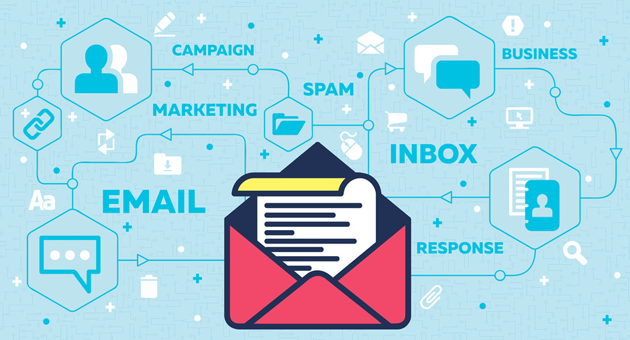 · Unsubscribe request management
This is another of the problems that can be amplified as your email list grows.
It's about allowing subscribers something as basic as offering an option for subscribers to request removal from your mailing list when they are no longer interested in what you are sending them. You also would need to know more information about these contacts.
⌐ Gmail
It doesn't offer an option to add an unsubscribe link because you're not sending an email marketing campaign but a personal message, therefore this option would make no sense.
Of course, in the recommendations document, we saw earlier, where Gmail indicates what you should do to avoid SPAM, one of the points is just to add an unsubscribe link:
◆ Allow users to unsubscribe with a single click.
So it's very important.
You can indicate to your contacts that they can request removal and manage all the requests manually.
You could do that.
However, what Gmail expects is that senders include an unsubscribe link.
In addition to the management work involved.
⌐ Mailrelay
It allows you to add an unsubscribe link so that your list of emails is managed automatically. The process is 100% transparent, and you don't need to do anything; it has reports to monitor and analyze the requests, but only to control the quality of your list.
And not just an unsubscribe link.
Mailrelay manages all possible errors, such as incorrect emails, to keep your contact list clean.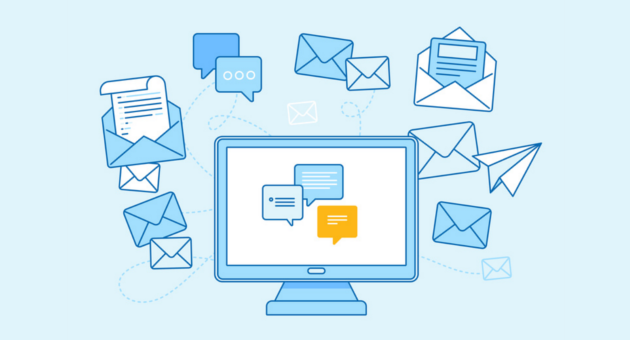 · Gmail bulk emails and statistics
When you send a newsletter, you want to know if the strategy worked, that is normal.
For that, you need statistics.
To know how many people opened your emails, how many clicked to visit your site, or if you added multiple links, which one worked best?
⌐ Gmail
It doesn't offer any kind of sending statistics, as explained it is not a tool for managing mass mailing campaigns.
Therefore, you will not know what happened to the emails sent.
⌐ Mailrelay
It offers statistics, complete, even in the free version.
You don't need to do or configure anything when you send a bulk email campaign through Mailrelay, clicks and open rate reports will be generated automatically.
This information will be very useful for you to understand how your campaigns are performing.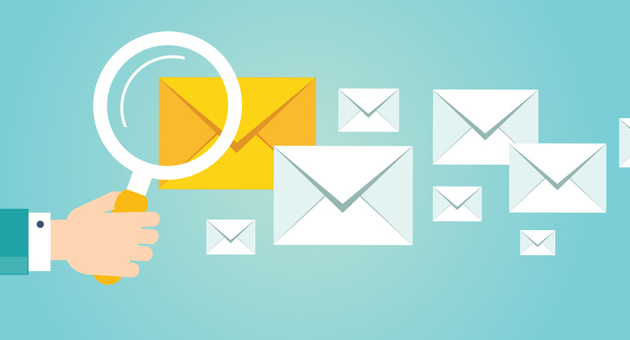 · Email Editing
One of the most valued things about a bulk email software is when it is easy-to-use.
So you don't have to spend a lot of time editing messages before sending the campaign..
⌐ Gmail
It provides a simple text editor that allows you to type and add links without much effort.
It's really a very simple editor.
Although it is also very limited, as you can create emails only with text.
⌐ Mailrelay
It includes a simple drag & drop editor. It is very similar to the WordPress Gutenberg editor, where you drag the elements you want to use in the desired position.
It is very easy to use but much more powerful as it allows you to addcolumns, images, headers, etc.
It gives you much more creative freedom.
That doesn't mean you have to create newsletters that look like a web page with dozens of elements. But it's better to have an advanced editor where you can create a more professional layout.
· In short
There aren't many reasons to use Gmail over an email marketing tool.
The only valid reason would be not having your own domain, but if you have a website, there is no longer any reason not to use a suitable bulk mailing software.
Perhaps you think that my opinion is not objective because I am recommending Mailrelay, and you do well to want to check things out for yourself.
That's why you can create a free Mailrelay account and check if Everything I've explained in this article actually works this way.
Translated by Micheli.