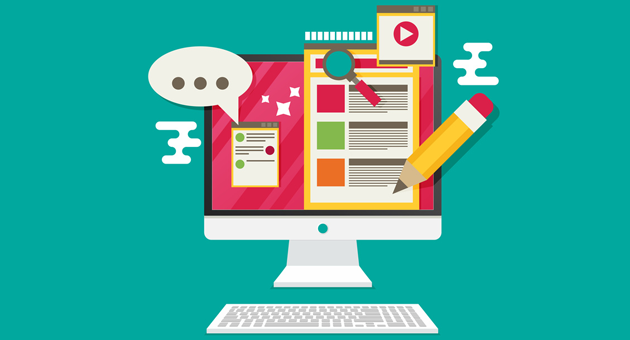 Keys to creating a blog prepared for Email Marketing
Creating a blog is not as simple as it seems at first glance, since this process involves choosing and purchasing certain services and tools, so that you will create a personal Blog, with the necessary features for any marketing action you decide to plan.
In this sense, we will talk about these two topics:
How to create a blog from scratch.
How to optimize and prepare a new blog for sending email marketing.
Let's get started?
Creating a blog from scratch: everything you need to know
When creating a blog, you should consider and choose the most important features you will need.
The most important ones are:
►The name and theme of the blog
The first thing you should do before you start the process of creating a new blog is to select its name. In recent years, many marketers started to create personal branded blogs, that is, a website that bears your name and has your image as the primary reference.
Some examples:
My own blog, where I talk about Marketing and offer my services as a web designer for WordPress.
The blog created by Ana Mata specialized in Growth hacking.
Jose Argudo's blog on online content marketing and strategy
If you don't want to use your name, another alternative is to create an original name that is related to your niche.
However, be careful not to try to imitate major brands or people you know, it is preferable to use a unique and original name.
►Buying a domain and hosting plan
Once you have selected the blog name and theme, the next step is to acquire the domain and a hosting plan. You can buy these services separately, but it is better to purchase them with the same hosting to avoid problems and contingencies.
When selecting a hosting plan, try to choose the best option for your needs, with a company that provides a trusted structure, as well as reviewing the terms of use to ensure that the service you are buying is the most suitable for your new blog.
►What is the best CMS?
On the Internet, several CMS or platforms can be used to create a blog. The most known and used of all is WordPress, but there are others, such as Blogger (owned by Google) or Drupal.
My recommendation is to opt, without any doubt, for WordPress.
►It's time to work on the design of your blog
I love to design a new blog because this is when I can develop the idea I have in mind and put into practice my creativity.
To create the design of your blog, you will need:
Template or theme. If you choose WordPress, you don't have to worry. There are about 12,000 themes, including free and paid options. Just find the one that suits your needs, in regards to design and that fits your pocket.
Images. This is a fundamental aspect because currently, we move in a very visual environment and your goal should be to catch the attention of your readers. If you have financial resources, it is better to work with a photographer. This way, you would be able to use unique photos. If it is not your case, there are numerous royalty-free websites where you can download excellent images.
Plugins or extensions. These are the tools that will help you to improve the design and functionality of your blog. In WordPress, there are about 34,000 plugins.
Corporate images. Finally, don't forget the graphics and logo, colors, fonts, background, etc.
►Additional Services
When you finish designing your blog, you should link it to complementary services such as Analytics or Facebook, and register it in Google Search Console, so your pages will be indexed.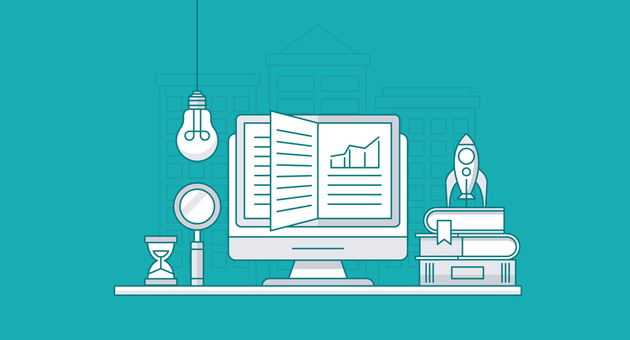 Preparing Your Blog for Email Marketing
Before your blog goes live, you need to start to plan an email marketing strategy.
If you have chosen to use Mailrelay as your platform for sending email marketing, (I hope so, as you are here), these are the steps which you should follow in order to prepare your blog to send E-mail Marketing:
1) Create your first subscriber group
After creating, configuring, and testing your account, you will have to create a group (or several) of subscribers to start capturing the email of users who visit your blog and convert them into regular readers.
In this sense, you can start by creating a group and as the number of visits increase, you can create other lists to correctly target your database.
So the next step is to create a subscription form, to start capturing the emails from your blog visitors.
The process of creating a form in Mailrelay is simple. To do this, you must go to the Opt-in section, select the option Custom Forms, and finally, click the Create button.
The fields you need to fill in are:
Name
Group field type
Groups
Success URL
Error URL
Confirmation URL
Fields
After creating the form, just click the "get code" button and copy the generated HTML on your blog.
3)Adding the forms to your blog
Adding the forms to your blog is very simple, just copy the code generated by Mailrelay and paste the HTML into your blog where you want it to appear.
You can add your subscription form on:
Sidebar
Footer
At the end of your posts
Header
Top bar (Hello bar)
Pop-up
4)Set up autoresponders
The last step for preparing your blog for email marketing is to set up your autoresponders.
This is a feature that can be used optionally depending on your knowledge level and the strategy you have developed.
Specifically, autoresponders allow you to send automated emails when the user subscribes to your blog, so they are Ideal for:
Sending welcome or thanks, emails.
If you offer a "gift" to attract new subscribers, you will need to set up an autoresponder so that the email is sent automatically.
Send offers, promotions, discounts, etc.
I hope all of these tips are useful and help you to succeed in the exciting world of Email Marketing.