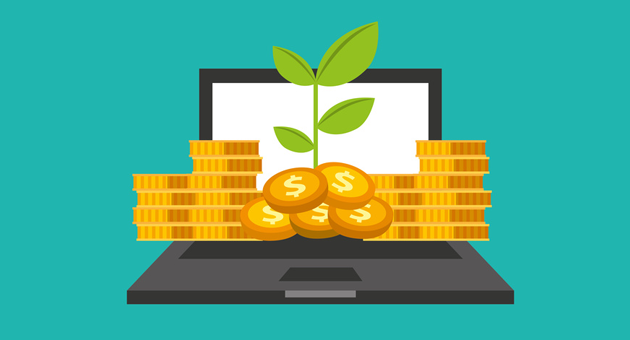 How to monetize a personal blog?
Would you like to know how to monetize a personal blog and generate income with your new online project? In this post, we will see the best options for you to make money with your blog.
The Internet is not just for sharing your photos on social networks, to search for information or watch videos on YouTube. It offers much more. In fact, the possibilities are almost endless.
Besides serving to entertain users, the internet also can be critical for doing business. And taking this concept into account, inevitably new doors are opened with opportunities that, until a few years ago, were not available for us.
If the Internet has become a profitable option for businesses and entrepreneurs, is it also possible to monetize a personal blog? The answer is yes, it is.
To make money from a blog, there are lots of alternatives at your disposal, you only have to decide the best strategy for your niche, select your partners and the platforms you will want to use.
However, to monetize a personal blog, you should follow some basic rules, because otherwise, your efforts would be wasted.
What aspects should you keep in mind to monetize a blog?
If you want to monetize your blog, you would have to professionalize it. And to that, you should consider these aspects:
You need to have your domain
You need to work with a paid hosting
Use a responsive design template tailored to your blog
Create an SEO strategy to position your blog in search engines
Develop a plan to be present in social networks
Create a content copywriting or marketing strategy
Add a subscription form to collect emails
Etc.
If you don't follow the rules I mentioned, you'll probably never be able to monetize your blog.
Basically because:
Without a domain or paid hosting, many readers will consider your blog as an amateur project.
If your template is not responsive, you may be penalized by Google, and if the design is not the most appropriate for your blog, this could hinder navigation.
Without an SEO strategy, you will never have organic visibility. For practical purposes, this would be very  harmful
Without a social media strategy, your content may not have a good reach in social networks
If you don't implement a copywriting or marketing strategy for content creation, you will not be able to create engagement with your readers
If you don't plan an email marketing strategy, you will lose many potential customers
I think the message is clear. By fulfilling these premises, you will be in the right direction to make money from your blog.
Alternatives to monetize a personal blog
If you are aware of the business world on the Internet, you will know that many entrepreneurs started by creating personal blogs.
In fact, thanks to personal blogs, new companies have emerged, which is  a proven fact  that there are many monetization options, don't you agree with me?
In short, many personal blogs were the gateway for many people to become entrepreneurs, to fight for the life that they wanted and to make money online.
That said, I will list all possible options to monetize your blog.
Let's get started?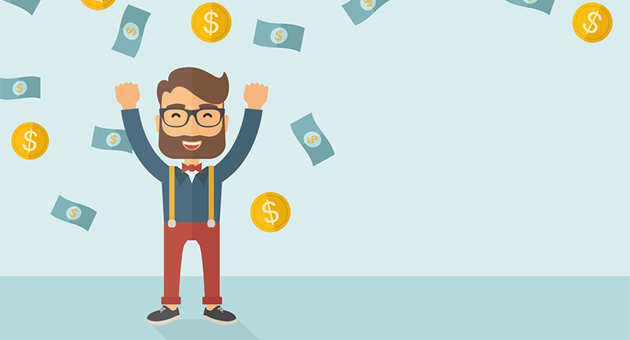 ► Make money with a blog through advertising.
One of the best-known ways to make money with a blog is through advertising.
There are many ways to advertise on a blog, but one of the most well known is  GoogleAdsense.
However, this option will help you make lots of money only if you have a high traffic with new visitors; otherwise, you just would earn pennies. If you start using  it, you should follow the rules, because if you don't do things correctly, you may be expelled from the program, because it is perhaps one of the most strict systems, mainly in the type of content, you can publish to work with paid ads.
Another alternative is when companies contact you to promote their brand with a banner. In this case, the cost of advertising will depend on you and what the company is willing to pay as an advertiser.
► Selling Affiliate Products
Affiliate marketing has become one of the most critical strategies in recent years.
Virtually any blog, website, online store, mobile app and even a Youtube channel, could generate income through affiliate programs.
Affiliation is nothing more than promoting products from another brand, to receive a commission for each sale made through the unique affiliate link.
However, there are a lot of affiliate programs, with so many rules and variations that it would be tedious to talk about this in this post. I think it would be better to specifically talk about this in another time.
However, for you to have an idea, there are three ways to get affiliate products:
Register directly as a member of an affiliate program. Several companies offer this option.
Propose to a company and ask them to provide you with a control panel and affiliate link to generate revenue by promoting their products
Subscribe to affiliate platforms
For example, Amazon has its affiliate program where you can generate revenue for every sale you get. Many online stores work the same way.
The commissions you can earn per product will depend on the rules of the program.
There are companies like Amazon that pay between 5-10% per each sold product (at least in Europe), but other brands pay up to 50% or even more.
It's a matter of researching and finding the best option for you. Of course, make sure you are working with a safe and reliable platform.
►Selling your products.
Another exciting and, of course, the recommendable option is to sell your products.
You could sell courses, e-books or traditional products of any type, as long as they are related to the theme of your blog.
This option, in turn, offers many advantages for you as an entrepreneur, if you provide your products and they have good quality:
It will be possible to improve your brand and online reputation
Your products can become viral
If the products are good, users will share them with others.
You could become an influencer of your industry
However, don't forget to offer technical support and customer service in case users need to contact you for any reason.
Otherwise, you could get the opposite result: Negative reputation and loss of sales.
►Create your affiliate program
Working with affiliate products is very interesting, but it would be even more interesting to create your affiliate program. But could you do it? Yes, you could create your affiliate program to generate income.
It is one of the most economical and efficient ways to make money from your blog.
This is because, on the one hand, your products will be promoted on other websites without the need to invest money and, on the other hand, because you will only pay the affiliate for every sale that is confirmed.
Since an advertising campaign costs money, if you have your affiliates; your profits will be 100%.
However, how can you create your affiliate program? I'll give you two exciting alternatives, although there are several others:
Comision Junction
These two platforms will allow you to have your own affiliate program and other webmasters will be able to share your products.
This is an exciting alternative, don't you think so?
►Advertise your services
In a personal blog, you can offer your products or advertise affiliate products, but you could also promote your own services.
In that case, your blog would become a real showcase of your professionalism. Using this feature, you could strive to prove your knowledge by creating videos, podcasts   or relevant texts for your niche.
There are many bloggers, like me, who live on their blog thanks to the services they provide. You can also do this if you wish.
►Combine your blog with a YouTube channel
An exciting alternative that many bloggers are using is to combine a personal blog with a YouTube channel.
The advantages are many, although there are some disadvantages.
One of the most significant advantages of this system is that you could reach a broader audience, as on Youtube; your videos will be available for millions  of users, so if you get a good number of subscribers, many people will watch your videos.
If you get visitors from your blog and even more visitors from a Youtube channel, imagine the repercussion that your content could have.
In this sense, talking about your products or affiliates on this platform could be very profitable.
Another advantage of this system is SEO. In addition to receiving a an external link of one of the most influential social platforms, if you embed the video into your articles; it will have a better position on search engines.
This means that you can improve visibility in Youtube, but also in search engines like Google. And this, for practical purposes, could make all the difference.
However, managing a Youtube channel is not easy. In this portal, many users are accustomed to trolling for no reason.
Your channel may be the next victim.
These kinds of situations can happen to you and know what to do, will help you focus on what matters: 
Making money with your own online business.
► Make money with email marketing.
Making money with email marketing is possible and in fact is one of the most profitable options because, as the saying goes, "the money is on the list."
In short, if you have a personal blog, you should have your own mailing list, with a subscription form to collect emails.
There are virtually free platforms, such as Mailrelay, which could help you collect emails with a good email marketing strategy.
As with any other strategy, you will not be able to make money immediately with email marketing, and in some cases, you may even have to invest money in advertising campaigns to collect emails, but the return will be much more significant.
Also, having subscribers means you will have a list of people who are loyal to your brand.
And that, for practical purposes, is what matters.
►Write sponsored posts
Another attractive alternative to monetize your blog is to write sponsored blog posts on your blog.
In exchange for money, you will be promoting a brand, however, if you choose this type of strategy, I recommend you do the following:
Work with trusted companies. Otherwise, this would undermine your brand
Write sponsored posts related to your niche, Otherwise, you would not add value and could lose your audience
Remember that the blog is yours. Therefore, the conditions and rules must be imposed by you. Otherwise, your site may lose relevance and become a ghost blog for lack of personality.
►Add the "Invite for a coffee" widget.
Many bloggers earn enough money by inserting the "Invite for a coffee. But if you are wondering what it is, I will explain what it is now.
It's a widget that gives your readers the opportunity to send payments to you on a voluntary basis. The user can send the amount of money they wish for you as a thank you for the excellent content you have written.
Perhaps one person does not pay a lot, but some can send essential contributions.
And, of course, the sum of all the money, could mean a considerable amount of money.
Being honest, I have never tried this system, but there are cases of authentic successes that can serve as a reference if you want to use this type of monetization strategy for your blog.
Now that you know how to monetize a personal blog, it's time to start working and make money from your blog.
Good luck.
What other options would you recommend to monetize a personal blog?