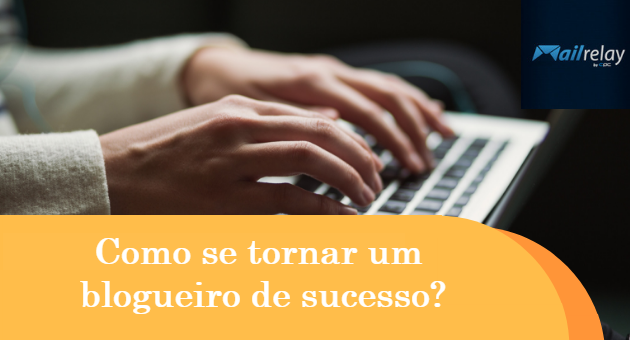 How to become a successful blogger?
Having an online presence is vital to many brands. Therefore, most of them create a blog to post content related to their industry and share valuable information to showcase their products or services.
It is also an ideal tool for publicizing projects from different niches, such as blogs created by fashion influencers, traveler's journals, and relevant publications by digital marketing experts, for example.
Either way, a popular blog can help you increase your brand's followers, improve customer relationships, and expand your selling options for products and services.
The true potential of a blog will depend on creating a strategy that begins with choosing a niche market that brings together a good community of followers and fans.
For example, domino fans or followers of children's fashion trends. For this specific audience segment, creating a blog will be vital to connecting with users and fostering two-way relationships, strengthening ties between fans and brands.
If you specialize in a niche market and want to reach your followers directly through an online medium, starting a blog can be an interesting option.
With that in mind, we created this article for those of you who want to create a blog. Keep reading to learn more.
·  What does it take to be a blogger?
The first thing you should do if you want to become a blogger is to plan the steps you'll take. You should select your niche, create a few subcategories, organize the structure, and define the content  you will post.
You should also consider more technical aspects in this previous step, such as hosting, the platform you will work with to edit and publish content, and plan a social media strategy for viralizing your  articles.
When you begin defining the structure, it will be important to schedule and specify the information you intend to publish.
To do that, you can create a network of expert contributors who are interested in writing original content for your Blog. This will be vital in keeping your Blog up to date and with relevant information for all readers. If you don't offer new content regularly, people will visit your blog only a few times. Once they realize you don't have anything else to share, they will stop coming back.
You can also look for partnerships to co-operate with similarly themed websites and start monetizing your content through advertising platforms like Google Ads or Google Adsense, besides working with other affiliate programs that will allow you to start generating revenue.
Finally, don't forget to measure and analyze the actions taken on your blog; Generating statistical reports is essential for implementing and updating an effective digital marketing strategy.
All of these actions merge concepts such as:
Content Marketing
Usability
The User Experience
Web Analytics
Programming
Digital Marketing
SEO
SEM
Email
And Social Media
Anyway, don't panic; you don't have to be a genius to create a blog. If you need help, you can always hire a professional who specializes in the field you are not familiar with or search for information on the web.
Once you've created the basic structure of your blog, it would be good to create a "style guide" to standardize the language and tone that will be used in the content you will post.
You should also decide how you will approach your audience and the brands you want to promote on your site.
It would be better to separate the original content from the sponsored posts so readers won't get confused. Also, you should try to avoid vulgar or overly colloquial expressions. Finally, remember to share your content on social media to reach more people.
A blogger is an active and restless person who can change reality with original information and systematic work that takes into account strategies, keywords, search trends, programming, and social media.
He or she is also a responsible individual who writes original and interesting content, a person who generates opinion, engaging with readers, and becoming a reference in his/her niche market.
If you agree with all this, you are prepared to take the first steps as a blogger.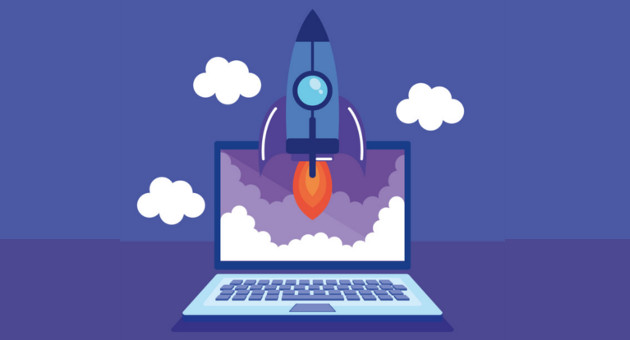 · Getting started with blogging
To create a successful blog, you will have to post new articles regularly, and find original, reliable, and relevant content. You should also structure the text correctly, with images, external links,  and videos.
Ideally, you should publish original content prepared by you, your partners, or professionals you hire. However, if you share images, videos, podcasts, ebooks, or any other material that was not created or purchased by you, you should always include the source of the content if you have permission to do so.
An updated blog is a fantastic channel for promoting a project, publicizing events, or creating a branding strategy.
With all this, you must know that the number of visitors will not grow miraculously, the process is quite slow; You need to work hard, think through all the details, and not get discouraged.
Never forget: Be patient, post regularly, and offer quality information that adds value.
Before you even plan the content you will publish, you will need to look for a hosting service that offers sufficient resources for your needs (there are basic free options with acceptable results to get started) and if you have no programming, HTML or PHP knowledge, you can use platforms like Blogger (no hosting required) or WordPress.Org
If you choose WordPress, you will be able to install free plugins to customize and add extra features for almost everything you will need. What's more, this CMS is very intuitive, and you can easily back  up or export your database.
If you solve the technicalities of your blog, you will have almost half of your work done, because posting original and relevant content isn't enough, you will also need to structure it, formate it and post it on the right platform to reach your target audience.
If you want to create a popular blog for your industry, you will need to be always up to date on the new technologies, tools, and resources available for creating a website with an attractive layout,  and relevant content.
In short, you will need to devote time and effort to your blog and continually work to keep it up to date. Only then will you find this adventure exciting, because every day you will learn something new.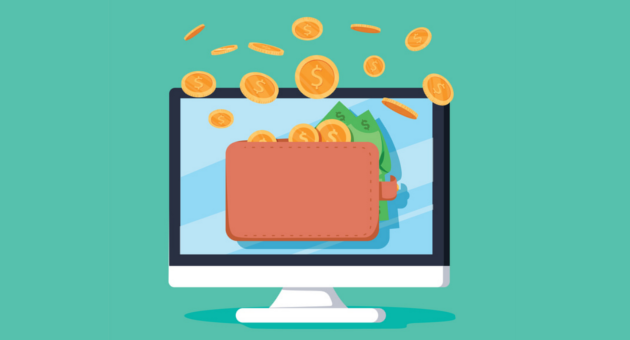 · How to monetize a blog
If you search on the internet to learn how you can make money from a blog, you will find hundreds of magic solutions. However, we advise caution because not everything that glitters is gold.
We are not saying that you can't make money from your blog, but it is not an easy task; you will need to spend many hours working on your project to get results in the future.
The key is to work with multiple strategies simultaneously, testing different options to see which one will bring you the best results. Among the top strategies commonly used by most bloggers, we could highlight:
Sponsored Content.
You can post articles on your blog and social profiles to promote products or services from other companies. The idea here is to charge for the content you will publish.
Direct Advertising
(PPC, banners, pop-ups, and pop-overs) on platforms like Google Ads.
Affiliate Links.
This is one of the best options for monetizing a blog. You only need to sign up for an affiliate platform as a content producer and whenever someone buys the products or services through your affiliate link, you will receive part of the money paid by the customer.
Creating a profile on major social platforms is critical not only for promoting your content but also for promoting other brands and making money.
Email marketing.
You can implement a strategy to capture leads and increase your email list. You can send newsletters to your subscribers with your articles and monetize your list by selling your products or services to these users.
Content targeting and payment options.
If you create relevant content, you could offer a premium subscription to users who want to access certain entries or download specific files.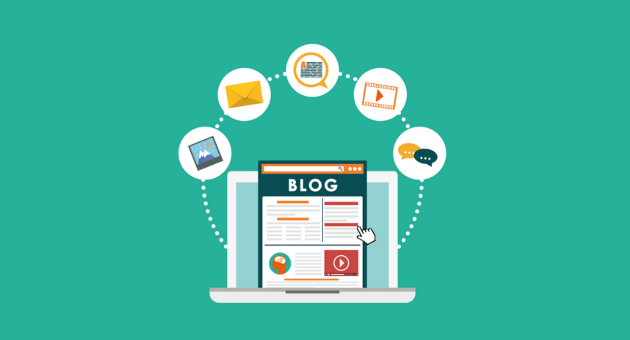 · Niche Selection for Bloggers
While you need to analyze the market you want to address and generate a value proposition, you can find themes that work very well in the blogging world, such as health, food, nutrition, lifestyle, fashion, travel, technology, digital marketing, cooking, finance, and personal development.
Blogs related to pets, books and with tips for making money could also be an interesting option.
Just as an example, Madrid Nyc has developed a ranking of Spain's 100 most popular niche blogs. The list includes 50 personal blogs, 30 marketing and branding blogs, and another 20 dedicated to SEO.
These pages were listed for the quality of their content and the high volume of visits.  In the first series, they listed 50 popular and personal Spanish blogs that have a lot to say about the world of marketing and digital business.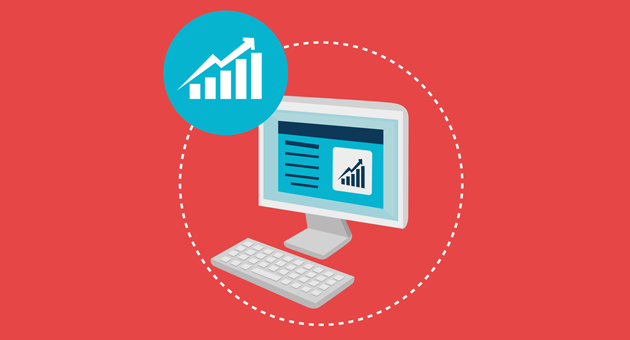 · Data and statistics
In the United States, Growthbadger has published a survey of 1,117 bloggers on their methods of making money, the best types of content, and successful articles.
Bloggers who earn more than $ 50,000 a year emphasize that they pay special attention to SEO and said that their main source of traffic is Google's organic searches. Other interesting facts about this search are:
Over 50% think it has become harder to get traffic on Facebook in the last two years.
The top earners reduce the importance of social media by 19% and are considered active or very active promoters of their blogs.
"Content quality" is considered the most important success factor among all the bloggers who answered the survey. However, those with higher incomes place much more emphasis on promoting content.
The most common goal is to look for cost-effective profitability and primarily use monetization strategies like Google AdSense or affiliate marketing.
The most successful bloggers presume to know their audience well and use content creation professionals and post longer articles (an average of 2424 words) to create a more effective SEO strategy.
· Latest Trends for Bloggers
Article length, keywords, or content hierarchy are part of a blogger's daily strategy. On second thought, we detail some of the latest trends that all bloggers should know:
– Content marketing remains critical. Creating a good content marketing strategy will help improve your blog ranking and drive quality traffic to your blog.
– Work with different media. Include audiovisual content, for example, and don't forget about podcasts, ebooks, and other downloadable materials.
– Use email marketing to target your audience with valuable and concrete information. At Mailrelay, we help you achieve your goals successfully.
– Choose the social media site that best fits your project. Facebook, Twitter, Whatsapp, or Instagram, for example, don't work equally for all campaigns. Think outside the box to impact your audience with interesting proposals.
– Include premium content for subscribers willing to pay for it and do your best to add value to your project. Enhanced paid content, and unique data is a growing trend.
– Choose an influencer to help you publicize your project. This is vital to promote your blog and reach more people. Searching for people or companies interested in collaborating with you will help improve your results.
– Work with a mobile-optimized design to facilitate navigation and provide a pleasing experience for all your visitors.
– Include voice search options for content, and don't forget Big Data and IoT.
– Always respond to all comments quickly, with real contact options and friendly customer support. Creating a positive corporate image is not easy, but the result will be amazing.
– Select the best keywords for your niche. Highly competitive keywords may not be a good choice for beginners.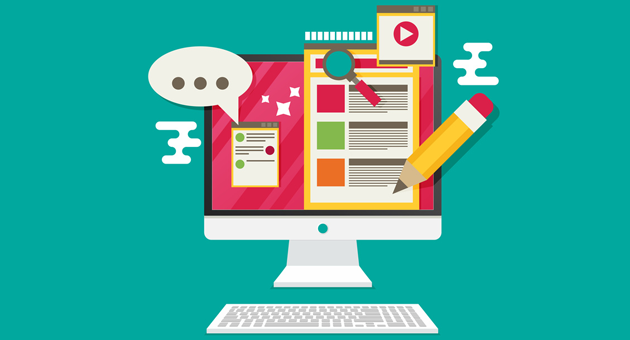 · Conclusions
Creating a blog could be beneficial for businesses and professionals.
Your blog is a showcase where you can expose your thoughts, values, products, and services. The Internet is an ideal way to massively reach people across all continents. However, you can only do that  if you plan your strategy based on strong pillars: Create relevant, useful, and niche-related content. If you work hard enough, you have no guarantee of success, but if you are not committed to your project,  you will inevitably fail spectacularly.
In this sense, you should start by selecting your niche market. Without it, it will be impossible to plan any action.
If you are an expert in your industry, you probably will have a lot to offer to your readers. But if you only are getting started, you need to work on the project with real passion and make an effort to attract potential customers to differentiate yourself from other similar topics. Once again, the Internet provides the tools to work with, but it's up to you to do wonderful things with them.