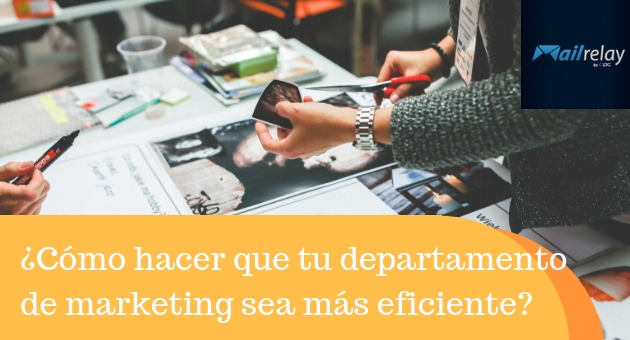 How to run a more efficient marketing department?
Nowadays, customers can find any information they want about a company on the Internet or Social Media. Therefore, having an efficient marketing department that offers everything that customers need essential for the company's communication to work.
From the design or architecture of your website, the content, or the choice of social media platforms, everything should be managed by the marketing department.
The Internet is the first place we look when we want to know something about a person, company, brand, or organization. Is your company prepared to provide these answers and satisfy the needs of your  target audience?
In this post, we will see how to make changes to your marketing department so that you can answer "yes" to that question.
· Why do you need your marketing department to be united and function as team?
The marketing department is one of the links that unite companies.
It must be coordinated with almost all parts of the organization, especially with the sales team.
Here, most likely, the marketing manager should influence more and invite salespeople and representatives to update themselves with the existing digital tools to sell, for example, with training in social selling.
Don't forget that each department in your company is a vital part of a cog; each person is a part of this machine, and when there is a problem, the entire castle could be affected. This metaphor can help you understand that if you have an effective marketing department, you will have several advantages, such as:
Coordination in the execution of the plans.
Meet the agreed deadlines.
Take more advantage of social campaigns and Google Ads.
Reacting quickly to the specific needs of the company.
Etc.
Each company is unique, which is why the list of advantages may vary.
You should be aware of the relevance of your marketing department because if you don't understand why it is so important, you will never give it your fullest attention.
·  Tips for running a more efficient marketing department
As I said in the introduction, customers go to the Internet to find what they need: on Google, on Social Media, Blogs, and the ultimate responsibility of your marketing department is to give the answer they are looking for.
Let's see in more detail what should be done.
*1. Set SMART goals
Did you know that 26% of employees don't understand precisely what their job is for? (Kronos, 2017). This data is curious and alarming because, strictly, having SMART objectives is the first step for creating an effective marketing department.
So study the strengths of each member of your marketing department and define their goals together. In addition to that, knowing where they are going and what they will have to do to achieve their objectives  is vital to keeping your staff motivated.
But it is not important to define only the individual objectives; they must be aligned with the department's objectives, which must be aligned with your organization's goals so that everything works smoothly.
For example:
Company objective: Achieve a 20% increase in revenue in the next 2 years.
Objective of the marketing department: Get 50 new leads every month through digital channels.
Personal goal: Increase online conversion rate by 5% over a 12-month period.
*2. Improve the department's internal communication
To achieve common goals, you will have to speak clearly, directly, and openly to your colleagues.
Most meetings are endless and boring, few are relevant. Another common form of communication is to share Excel documents in the cloud, which each employee downloads, edits, and uploads again to the shared folder.
The problem is that with so many versions of the document, the result is a mess and full of incomplete information.
To solve this problem, you should look for new tools that will help with this task. How many communication systems are you using now?
At the end of the post, we'll mention a few platforms you can use.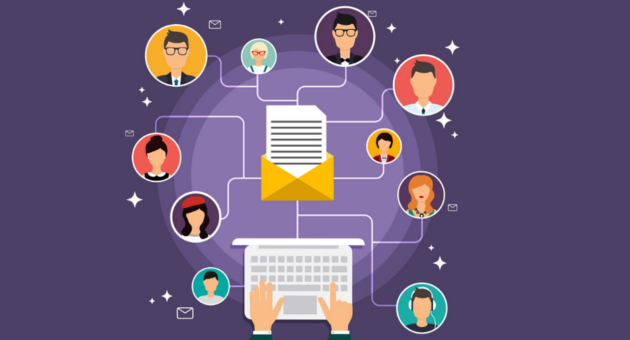 *3. Establish clear and defined workflows
Undoubtedly, teamwork, as it should be in the marketing department, is much more efficient if everyone knows when to act and what should be done.
Creating timelines will help you define the steps you will have to take for achieving your goals.
But do you know what's even better?
That when defining a general workflow, you can repeat it in your next project, except for specific modifications, saving time, which will improve the efficiency of your team.
*4. standup meetings
If you want to avoid those tedious weekly meetings that I mentioned above, but you need (obviously) to check the progress of your team on the project you are working on; I suggest Standup meetings.
These meetings shouldn't last more than 10 or 15 minutes.
The first peculiarity of this type of meeting is that the participants will have to keep standing for the whole meeting. Don't allow them to sit down, or the meeting will last much longer than 10 minutes.
Of course, as these meetings are brief, you should go straight to the point.
Therefore, the recommendation is that each person answers 3, at most 4, questions:
What did you do yesterday?
What are you going to do today?
 What do you need to overcome them, or how did you solve them?
And now I would like to ask you when do you think is the best time for these meetings?
Before you start the day or before you go home?
It is a very private topic that only you and your team can answer. I, in particular, prefer to speak to my team at the end of the day to review what has been done and plan our next steps.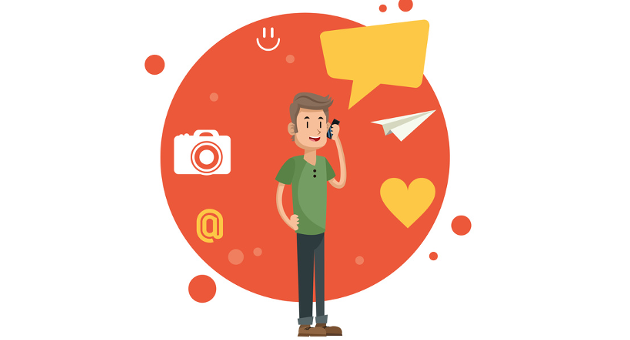 *5.  Differentiate the urgent from the important
Mao Tse-Tung used to say, "The urgent threatens the important." a little sentence that you shouldn't forget!
We can define it as important something that leads you to your goal. Just to be clear, that is subjective; you are the one who will decide. Urgent is something that has a deadline to be executed.
Easy to differentiate, don't you think? So why do we usually put the urgent first? Perhaps because we are not sure what is important? If you follow this tip; it will not happen with you because all employees in the marketing department will know the goals and workflow.
Separating and classifying each task will help you create a more effective workflow. Obviously, you are the one who defines what should be done first. However, the worst that can happen is sudden changes in priorities, which affects your team's productivity.
On the other hand, think that the more important tasks you can solve, the less urgent problems you will have to face, as you will be closer to your goals.
* 6. Create a well-defined strategy to reach your customers
Creating different strategies is vital for getting results.
Therefore, with a well designed Social Media Marketing Plan, you will ensure that all actions you implement in your marketing department will help you achieve your goals.
Today I am not going to talk about it because I intend to write another post about this topic, but your customers are online, which means you must understand clearly:
Who is your Buyer Persona
On which social media can you find them, and when will they be online
You already have your strategic starting point.
*7. Use content marketing to attract your customers
There are two main issues that I always talk about and that your content should address:
You need to meet customer needs.
We have to know how to anticipate and answer the questions of our target audience.
This is the basis for attracting the users that your marketing department wants to reach. They aren't interested in knowing that your managers went to China to close a fantastic deal. What they want is to understand how this trip will benefit them.
So, when creating content, if you want to highlight your relationship with that Chinese partner, do it from a different, customer-centric perspective.
*8.Use an email marketing strategy to close sales
Mailrelay is the tool I use to send a newsletter when I have something important to tell my clients.
An email marketing software allows you to create campaigns that direct your potential customers through a sales funnel so that they end up making a purchase.
If you want to create a newsletter, you need to understand that you will have to segment your subscribers, as not all want to receive the same content.
Without segmenting your email list, it will be almost impossible to obtain positive results with this strategy.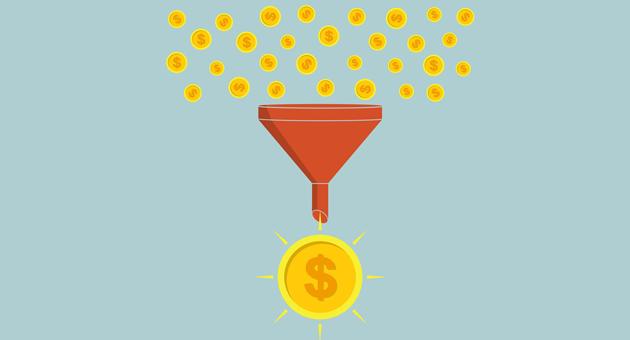 *9. Show examples of success stories to your potential customers
Before making a purchase decision, I like to ensure that the product or service is the best I can afford. If you think about it, most of us do that.
Therefore, one of the most important tasks of an efficient marketing department is to show success stories that illustrate customer satisfaction.
So, check your editorial calendar and start thinking about:
  Content format
  Date of publication
   Keywords
   SEO
Of course, it would be better to speak to the customers you would like to nominate so that they will authorize you to mention them (usually, they will agree).
*10. Analyze, interpret, report, and improve
Measure, measure, and measure. You won't know if your marketing department is going in the right direction if you don't look at the KPIs.
As we have said several times in this post, we can't lose sight of the fact that everything we do has a focus and a reason: to achieve the goals set.
Get the data and interpret it. Pass it on to a report and do the possible to correct any problems. Use simple language because other departments are not used to marketing terminology.
I always say that this is a stage that we can't skip because it is the way we have to demonstrate the work done.
You need to maintain permanent contact with other departments so that everyone sees how things are going. If people don't know what's really happening, they may think your strategy is not working.
· 3 tools for an efficient marketing department
As we saw in the post, several aspects will be fundamental for managing a more effective marketing department. Let's see them so that I can recommend a tool that helps you keep everything in order.
 Slak: a tool for improving your department's internal communication.
Slak is an online application that helps to improve online communication.
It is based on sending instant messages, which means that you don't need to work with emails in this task. Why not use emails to update your staff? Because some users will not read them in real-time, and responses may overlap, creating a confusing conversation.
Of course, you can create a channel for each project you have in progress and concentrate all the necessary documents on it, as it integrates applications like Dropbox, Drive, Skype, and some more.
Did you like the idea?
Asana: the tool for managing your team's workflow
Asana is an online application that allows you to manage and organize workflows. This makes your job easier as you can organize different projects and tasks.
This application allows you to plan tasks and create a more organized workflow.
A fantastic option that will allow you to always deliver work on time. (Remember that when you dedicate time to important tasks, you will have to spend less time solving urgent problems. In other words, this software will help you to save time and resources.)
Zendesk: the tool for excellent customer service
Zendesk is your best option for improving your customer support service. This software will allow you to talk to your customers through online chat, phone, and even social media.
You certainly already know how important it is to your company's reputation to provide good customer service. So take a look and see what you think.
·  Last advice
Of course, there are many other digital tools that you can use on your strategy. Just choose the one that suits you best for your department structure and to achieve your goals.
Today I suggested ten aspects that you should consider before you make changes to your marketing department, but you can apply many other strategies to improve your results.
Translated by Micheli.