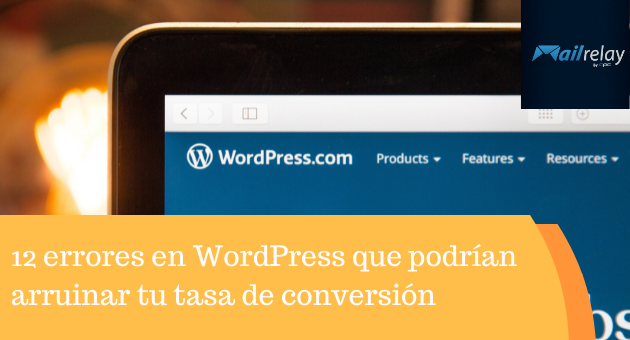 12 WordPress SEO Blunders Can Ruin Your Conversion Rate Badly
Search engine optimization is primarily needed for any website to serve the purpose of that website.
What is the purpose of any website? Spreading the content to its target segment.
So, to reach out to your crowd, you need to optimize your WordPress (or any) website as per search engine requirements. When these search engines understand your content, they make it available to the people searching for it. Search engines are the medium between your users and you. So, you ought to create a website, which is comprehensive for search engines.
While you make a WordPress website, you sometimes make some profound mistakes. Such mistakes are the reason why either your content doesn't reach the right segment, or people don't peruse it thoroughly. It eventually wrecks your conversion rate.
Let's know about the common but noticeable mistakes we often make.
Mistakes that affect SEO and ruin conversion rate and their solutions
Wrong Keyword Selection
Keyword selection plays a vital role in SEO. You put your energy and time into searching keywords for your content, but your pages don't get the relevant traffic. Do you know the reason?
It is happening because your keywords are irrelevant for your target segment. This is the reason right people are not able to see your content.
Choose keywords carefully to run a fruitful SEO campaign. First of all, don't choose a keyword with high competition because there is ample content available on high competition keywords. So, always pick low or medium competition keywords. They increase your visibility chances.
Long-tail keywords also work because that is the way people search for content. So, it will help you in getting web crawlers' attention.
The right keyword will bring you organic traffic and enhance your conversion rate.
Slow Website
Website speed is a significant reason for the increased bounce rate. People are coming to your landing pages but not moving further, or rather, they cannot explore more because of the loading speed of pages.
If the website is not optimized for search engines, and if it takes more than 3 seconds to load, you need to pay attention to optimization work for your website. This slow speed will cost you your target segment and less conversion.
Use tools to optimize content and enhance speed. Check loading speed using Google lighthouse, BrowserStack SpeedLab, etc. These tools help you assess the speed and performance of your WordPress web pages. If pages take more than 2-3 seconds to load, take a professional's help and optimize the content efficiently and increase conversion rate.
Overlooking Social Links
Social media is a powerful space to bring traffic to your website. Try not to avoid social links and metadata. It increases your rankings in web crawlers and accords you with more organic traffic as well.
WordPress has a YoastSEO plugin, which has a feature to enable open graph metadata for different social media channels like Facebook, Twitter, etc. You have to enable the tabs, and then you can choose which content to post on these platforms.
Negative Reviews
Feedback and reviews are equally important for getting traffic on your WordPress website. This is a trend now; people check the reviews before exploring any product. Too many negative reviews will harm your reputation and snatch away the potential traffic. Also, many positive and consistent feedback is suspicious because it might seem fake or created.
It is advisable to not create fake reviews. Make your product at par and let people review it positively. If you have a negative comment, then work around it positively. You can respond to that comment and build a relationship with the customer to gain their trust. Also, you can mention what actions you are taking to resolve the issue. It will not only convert the furious customer but also increase word of mouth, which will ultimately increase the conversion rate.
Absence of Location-Specific Pages
Many-a-time people search for the services that are near to them. If your pages are not location-specific, you might not appear in such searches. Your WordPress website should be locally optimized and location-specific to cover your local customers as well.
WordPress has different locater plugins, and the good part is they don't need coding knowledge. You can install the plugin to specify your location. Your custom WordPress Development company will also help you in adding these plugins.
Be location-specific and increase the conversion rate!
Missing Alt Text
Images on your website need alt text recognition. There are chances, when you mention the wrong file name, miss the file path, write the incorrect extension, etc. Due to such problems, the search engine does not recognize it, and you fall down on search results. It is a widespread mistake and a significant factor in eliminating you from search engines and decreasing your conversion rate.
In that case, WordPress asks you to re-insert the image on the page. When you re-insert, HTML detects the alt text and updates it in code. Or, by manually copy-pasting, you can update it.
Wrong Default Permalink
Permalinks are the address of your pages. WordPress assigns default permalinks to your pages, but you should change them for the sake of your page ranking in web crawlers.
You should change the permalink by correlating them with your product or title name. You can do it manually or directly change it from settings. Ensure that your permalinks have any of your keywords included. It enhances the chances of getting recognized by search engines quickly.
If you take all the small precautions of SEO, it will surely enhance your conversion rate.
Missing Click-Through Optimization
Click-through rate (CTR) means the average organic clicks your page gets. When you appear in search engine results and people land on your website that per click gets counted. It is the performance of your website.
Better CTR implies a good search engine ranking and a higher conversion rate.
Writing powerful and catchy titles with a strong keyword can help you rank high in search results, which will increase CTR.
Your SEO-friendly meta description also assists the WordPress website to get higher rank in search results. Meta description ought to have the keyword as well.
Also, WordPress plugins like YoastSEO, Elementor page builder, and others help you optimize the page title and other descriptions as per search engine requirements. To optimize page title, meta description, URL, etc., you have to enter Snippet Editor and fill in the correct entries.
Increase your CTR and get a higher conversion rate.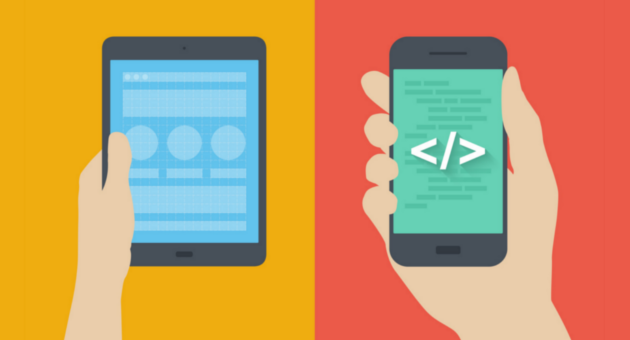 Avoiding WordPress Theme or Plugin Updates
WordPress keeps on updating its themes and plugins to increase their functionalities. There are very high chances that you miss the updates. It happens when you don't audit the site regularly, or you overlook the update notification. It leads to significant security issues and also pushes you down in search engines result pages.
To keep updating your WordPress themes and plugins, you have to click on updates to your dashboard. From there, you get the updates that happen in themes and plugins. It is easy, but people forget it at times.
Professional help can make these things easier for you, like hiring a freelancer or an agency that can fix these things for you. It is also a profound factor to work on to enhance conversion rate.
Too many plugins
Not all plugins are meant for your website. Your website has some specific needs. If you over-stuff your website with plugins, it badly impacts website performance. Incompatible plugins can ruin the entire user experience.
There is an array of plugins in the WordPress directory. You should check their functionality and select the few that are needed for your website. Plugins are to increase the overall performance of your website and not to decrease. If they are behind the low conversion rate, then work on eliminating the less-required plugins and see the results.
Older or Outdated Content
A user on the web wants all new and updated information. If your pages have old or outdated data, it will increase the bounce rate.
Keep updating your content and curate new information as per demand and trend. If your web pages have up-to-date data, then it will increase your conversion rate, for sure. Good content fetches good audience, and hence it is necessary to put up good content on your websites, so it fetches decent audience who grasp that content.
404 Error
This error occurs when the user tries to find a page, and for some reason, that page is not available on the website server. If your users get this error every now and then, they stop searching for your page. The main culprit behind this error is your permalink.
Like, we mentioned above, always change the permalink. It is a must to get known on web crawlers. So, to increase conversion rate, rectify this error from your WordPress website.
These are 12 significant mistakes that you knowingly or unknowingly make, and they cost you a massive loss of potential users or customers conversion.
Increasing WordPress website conversion rate
We've discussed common mistakes that we make often and how to fix those mistakes until now in this article. Here are some more impactful solutions that help you to increase your conversion rate.
CTA: Your web pages should have proper and visible call-to-action buttons. CTA asks your visitors to navigate further and dive deeper into your website. These tools instruct your site users to explore further and spend more time on your website. So, choose your CTA buttons carefully and put them in the right place.
Good design: An excellent and minimal design provides a satisfactory user experience, which leads to conversion. So, spend time on the quality of your website design. That should be alluring, yet its priority should be quality with minimal components.
Shorter contact form: People don't have much time these days to spend on your website. They want quick actions and results. So, try avoiding lengthy contact forms. Make it shorter to get basic information. Remove all the barriers to enhance the conversion rate.
Mobile optimized design: You should have a mobile-optimized website due to the increased mobile customer base. You will get a significant customer conversion from mobile.
Internal links: This is a good practice to engage users and visitors for a long time on your website. Provide relevant and engaging links to grab the attention of your users.
Customer support: There is an efficient customer support team behind every successful product. You should have a prompt and trained support team to handle all the queries. It will ultimately gain customers' trust, and you will benefit from more conversion.
Try these simple yet powerful techniques to reach a higher conversion rate.
Wrap-up
If your bounce rate is high and conversion rate is lower, then you need to work on it of course, but you should not get demotivated. It's never too late! Whenever you realize that your conversion is going down, you should audit your WordPress website and follow the above-mentioned ideas to improve the conversion rate.
Also, never expect a remarkable spike instantly. It will take time, but you will surely get the desired results. Work consistently and wait patiently to get the result for the long haul.
Getting traffic on your website is one thing and earning organic traffic with higher conversion is something different. What is your vision? If your answer is a higher conversion, then make your website optimized with all the SEO-friendly requirements.
Provide high quality content to engage perusers. If they will spend time on your website and get the elite user experience. Then you will surely add one more loyal customer to your kitty.
AUTHOR BIO:
Rajesh Bhimani is the Founder of Skynet Technologies. He has spent more than twenty years in the IT industry delivering solutions through Custom WordPress Development, Magento Development, Custom Drupal Development, Digital Marketing, etc. to clients in the USA, Europe, UK, and Australia. When he is not working, you can find him cooking for his family or reading some fiction.