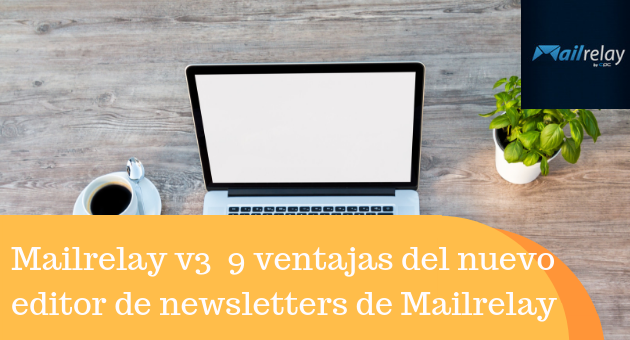 Mailrelay v3 9 advantages of Mailrelay's new newsletter editor
Mailrelay's new version has many advantages for managing your email marketing campaigns, including a new newsletter editor. In this post, we'd like to talk about the benefits of this new editor.
As well as some advanced features for sending targeted newsletters.
Since we started working on the new version of our email marketing software, one of our main goals was to create a new HTML editor, as we have many users who are just starting to work with email marketing  and need an easy-to-use newsletter editor, but with all the necessary tools for creating professional email campaigns.
We devoted a lot of time and effort, but all the work was worth it. Now you will see why.
This was one of the most requested features and was not available in the previous version.
So we worked to create a new editor that would include all the features you will need to create your email marketing campaigns:
On the left, you can see the editing screen and on the right the blocks you can insert.
You just have to choose the block, click it and drag it to the editing area.
It is as easy and as fast as that.
No knowledge of HTML or similar is required.
The new editor not only allows us to easily create newsletters.
But the result is: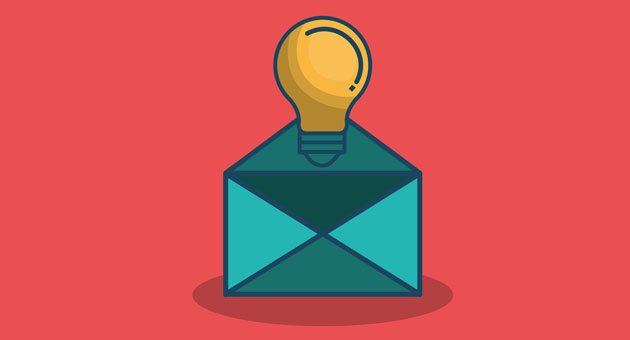 · 2)  Newsletters adapted to multiple device configurations (responsive designs)
No matter what software and device your subscribers are using to read your newsletter. The editor will add code to adapt the layout to different devices, so you won't have to do that manually.
For example, we have this newsletter:
It will be displayed like that on a desktop.
And the system will change it to:
On a mobile device.
As you can see, the width has been adapted to the device size, to ensure that the message will be displayed correctly and that the user will be able to click on the links without any problem.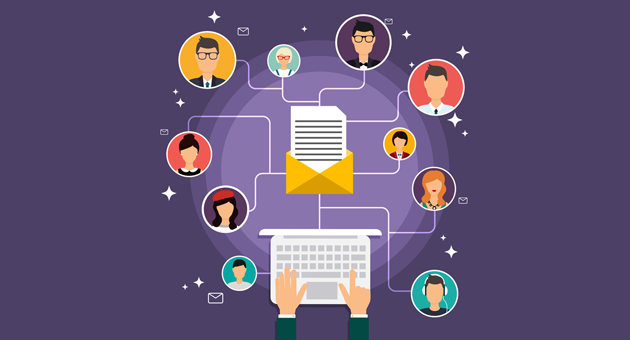 · 3) Work with blocks
The advantage of working with blocks is that we can rearrange them at any time to change the layout and structure of our message.
It's as easy as dragging the item by clicking and dragging it, using the "move" icon:
It is certainly a very interesting advantage, because in a normal editor if we want to move the content; we risk damaging the HTML code, which could affect email delivery.
We have also improved.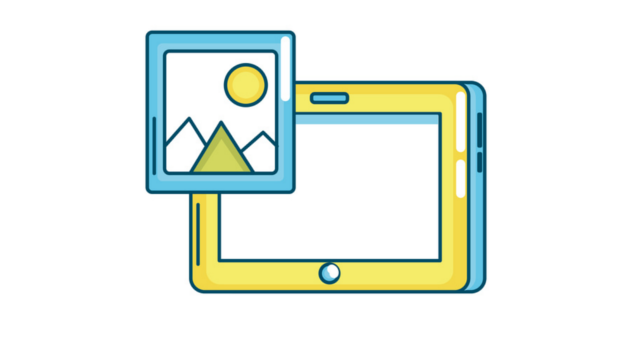 · 4) Image manipulation
Working with images is very easy with the new newsletter editor.
To add them, simply create an image block and upload the file.
We will have several options:
Resize image> this allows us to reduce or enlarge the image. But remember that the size will remain the same, so you should still use an app to reduce the size of your file before uploading it to the software.
Show link:> This option can be used to insert a link into the image. When the subscriber clicks on it, he will be taken to the link you have added.
URL> Here, we'll enter the URL we want to display when the subscriber clicks on the image.
With these three options, we can edit images very easily.
And there are even more options.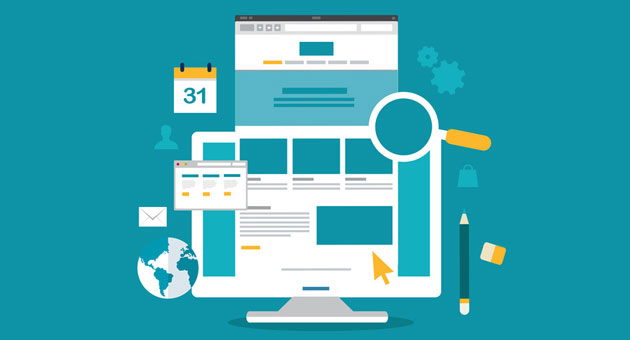 5) Work with images and text
To add text to images, we can use the block "image with a caption," with these settings:
You can configure the block in the «Configuration» tab:
Number of images> you can choose to create a block with one or two images
Column position> if we want to work with one column above the other or side by side.
Caption position> to place the caption above or below the image
This setting will generate a block like this:
You can add and edit text and images without any problem.
I will show you an example so you can see a possible result:
This content is edited on the following screen:
As you can see, we can edit multiple images with just a few clicks.
But we can also work with text blocks.
This is the block of text that will be displayed under the image and we can add a text, links, etc.
You can also add a link to the image by following these steps:
First, click on "Show Link."
And add the URL. So when a subscriber clicks on the image, he will be taken to the page.
In short, we can create blocks of images and text that will be displayed in column form, or one below the other, very easily. And best of all, the email will be displayed correctly on different devices.
Another very interesting option available in the new editor is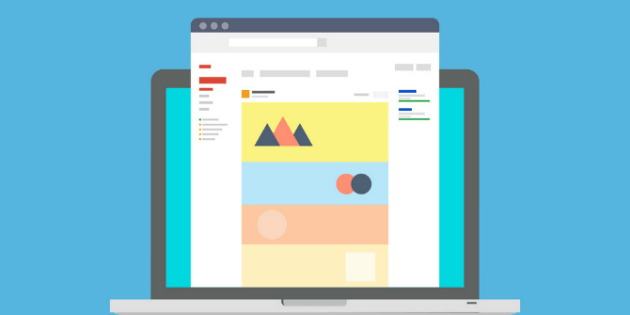 6) Group of Images
If we want to show different products or include multiple images, we can use the block "Group of images":
The configuration of this block is similar to the previous one:
We can add up to five images.
We will have the main image and four smaller photos, something like this:
We can add links to each image, to create a small product gallery with links to the virtual store.
However, the new editor has other advantages.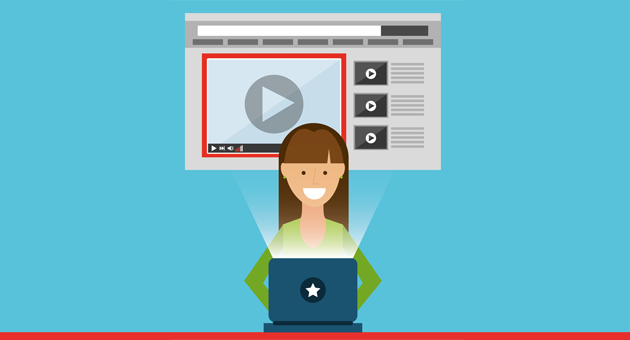 Most email clients don't support embedded videos. So if you include a video in your campaign, it probably won't be displayed correctly on many devices.
The most compatible solution today for most scenarios is to place an image with a link so that the user can watch the video.
To do that effortlessly, we will use the video block:
All we have to do is choose a video posted on youtube and add it in «Video URL»:
And the result would be something like this:
The newsletter editor will insert an image automatically with a symbol to indicate that the user will be able to watch the video and the URL.
Therefore, your subscribers will be able to click to watch the video.
That is the best solution for including videos in your newsletters.
Other options for creating an eye-catching newsletter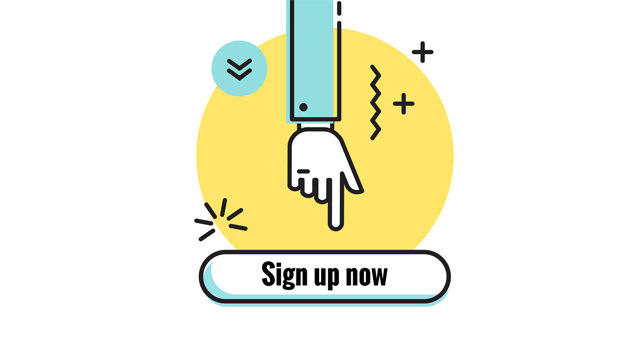 8) Tabs and Buttons
These options allow us to add spacing and calls to action so that we can organize the layout of our email:
For example, to create a button like this one:
We should also talk about the option for sharing on social media: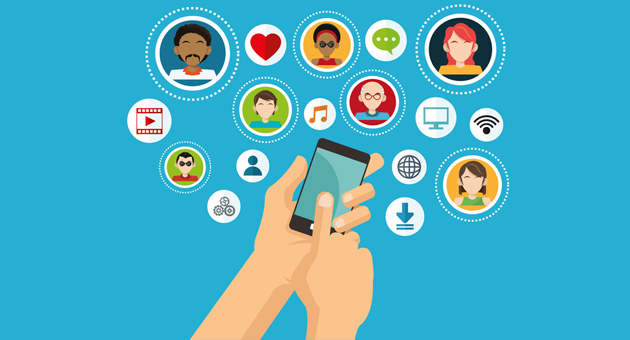 The new newsletter editor includes these two options:
This allows us to offer icons for sharing the campaign on social media. But we can also include options for our subscribers to follow our social media profiles.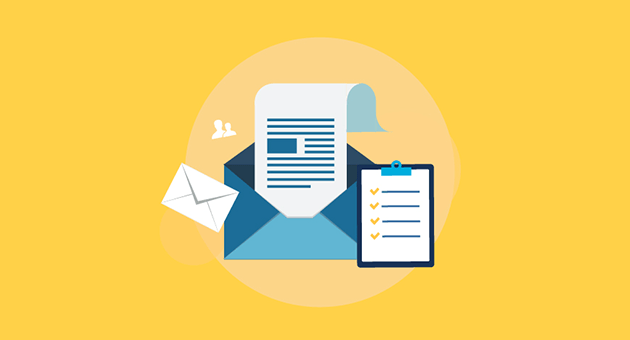 · If you still want to use the HTML editor, you can do that with our email marketing software
Yes, if you want to create a newsletter using an HTML editor, our email marketing software will offer an online interface that you can use to edit your campaigns.
You can also import a template you have created or purchased from another company. Our system will allow you to load the template, but you should be careful not to import HTML that is incompatible with email marketing:
As you can see, there are three advanced options:
Paste the HTML code
Upload a ZIP file
Or import the newsletter from a URL
Please note that these options are considered advanced, so if you don't work with HTML usually; it would be better to create a newsletter with our drag & drop editor.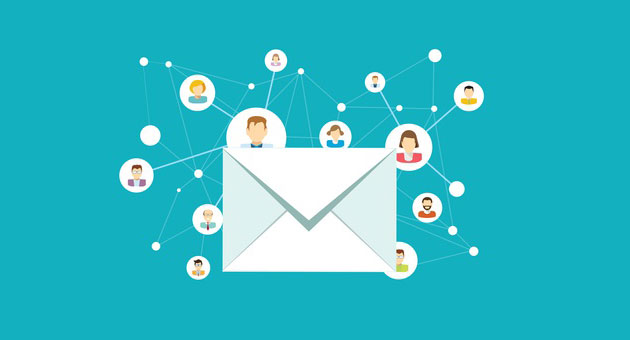 · Bonus: Advanced Functionality> Custom Newsletters Based on variables for each subscriber
This is one of the features available on our new editor that will make a difference in the result of your campaigns.
We can also use these variables for creating targeted newsletters, with custom information based on each field.
As an example, suppose you have a "sport" field where you have saved the sport that each contact practices. With this information, you could send custom campaigns:
To include each subscriber's favorite sport in the text of your newsletter.
And there's more!
You may even have other blocks based on custom fields:
You could send different products to the contact depending on the value of the variable.
This will allow you to send custom messages based on the interests and preferences of each subscriber.
A new newsletter editor, created from scratch, with all the features you might need to work with email marketing
Like everything in this new version, the editor was developed from scratch by our developers. We hope you'll like this update! Tell us what you liked best!