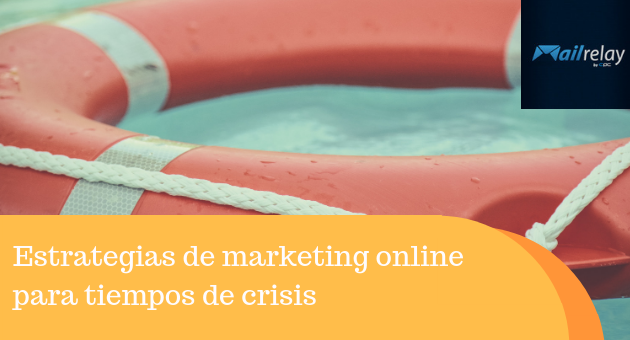 Digital marketing strategies for times of crisis
It is always good to have digital marketing strategies that include a plan B to face possible moments of crisis; due to external circumstances affecting your business, such as an economic recession in the country; or due to internal factors, such as a crisis that could affect your online reputation.
Whatever the case, the important thing is to anticipate any type of difficulty and be prepared to know how to act promptly.
Therefore, in this article, we will investigate in depth why and how to design crisis-proof digital marketing strategies, so that unforeseen events don't affect your business.
· 5 reasons to plan a marketing strategy for times of crisis
A crisis could be global or internal. If Google or Instagram change its rules or algorithm, you could be facing a global crisis. But if haters start to target your business on social media, that could be considered an internal problem.
No matter the reason for the crisis, if it is serious, it could affect the results of your business.
Therefore, you will need to identify problems that must be resolved. In the following paragraphs, we will explain some of the reasons that, for me, are the most relevant.
► Create a plan B in case of unforeseen circumstances
In times of crisis, no one should relax. Therefore, you must create a plan B to face unforeseen events in the marketing world.
The problem is that any setback could affect your results. And, consequently, this could affect the health of your business.
In general terms, the execution of a marketing strategy in times of crisis "guarantees" that you (or rather, will compel you) to assume more exhaustive financial control, in addition to maintaining some funds to avoid falling into debt.
And regarding your plan B, I recommend that, for example, you define clearly:
All the actions you will take (because you need to know what you are going to do in each situation).
Resources for social media and other channels (free or paid).
The first step would be to create a list of ideas to divert the attention of your target audience (in the face of a brand crisis).
If you work with SEO, you are used to facing unexpected situations when Google's algorithm changes, so you should always have a plan B to reinvent your strategies and face the new scenario. Do you do  that?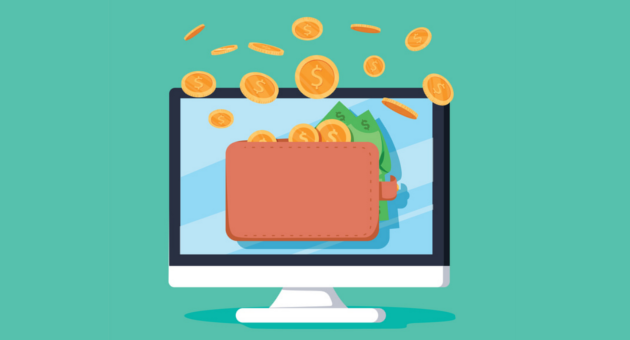 ► Understand the buyer's basic needs
In the event of a widespread crisis that directly affects your industry, you would need to be prepared to respond with appropriate strategies. However, you can only do that if you understand who your buyer persona is and what they are looking for.
If it is an internal crisis due to reputation problems, it is also vital to have a planned marketing strategy, as it will be necessary to develop a crisis plan to resolve the situation according to the needs of your consumers.
Understanding the buyer's needs is vital to the success of your business, as you will have to offer real solutions, not just words of comfort.
For that reason, if you are facing a difficult time or are afraid of the future, I recommend that you are always up to date with the needs of your audience to reach them and offer them what they are looking for.
► Always work with documented processes.
Another reason to follow a digital strategy in times of crisis is that stressful situations make us stronger, but we need to be prepared to face them.
Having these processes documented is not only beneficial for getting out of a crisis, but also for creating an internal system with answers to specific problems, which will be useful if you need to increase your staff in the future.
You need to be prepared and "armed" to be able to react quickly and avoid catastrophes, to offer viable and feasible alternatives to real problems.
► Ability to reinvest and compete
Even in times of crisis, an SME must have the resources to reinvest in its own growth. Also to that, you will need to invest in your business to keep growing.
Whether in resources, tools, or personnel, whenever an SME reinvests in a marketing strategy, there is a subsequent increase in results.
You should also create a list of the best marketing tools you can use to keep growing.
To compete in the market, whether you are going through a crisis or not, you can never set aside your own marketing strategy, nor let it influence your chances of reinvesting in it (which leads many companies to close).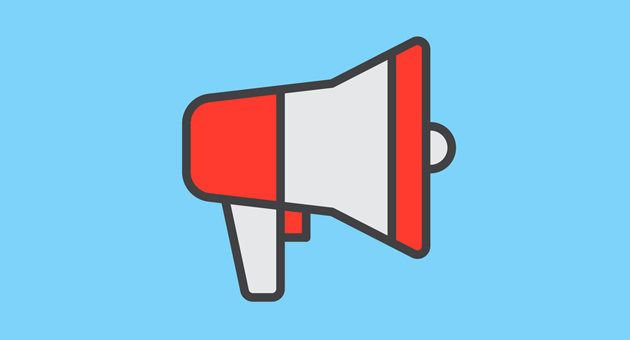 · Marketing strategies to survive all types of crises
To ensure that your company remains on the market, you will need to define clear strategies for all situations.
Especially during difficult times, when things are not working, as usual, you will need to do your best to mitigate the damage and respond to each situation.
To help you, I'm going to talk a little bit about some marketing strategies that you could apply in your business:
►  Email marketing
If your company is going through a crisis that affected your financial situation, one way to keep in touch with your customers and showcase your products or services to overcome this situation is through email marketing.
Email marketing can also help you improve your reputation in times of crisis.
Email is the most traditional yet effective means of digital communication that allows you to communicate with thousands of people at a minimal cost.
Almost all platforms used for this purpose have free plans that you can use. Unlike other solutions, such as advertising on Google, Facebook, or similar platforms, it is a cheap option. You can even send email marketing for free if you work with Mailrelay.
Still, pay special attention to the text and links that you will include in that email to get the most out of this message. In that sense, you should not neglect email marketing in times of crisis, because this option will be vital for:
Foster branding.
Differentiate yourself from your competitors.
Approach your audience in a non-invasive way.
Increase web traffic.
Strengthen the relationship with your potential customers.
► On-page SEO manual actions
We could say that SEO is that little plant that you can never stop watering, even in times of crisis!
Therefore, when it is not possible to invest in links or collaborations to keep working, at least you must optimize your pages manually (or ask for help from consultants who can help you until the crisis is over).
The more efficient your SEO strategy is, the better prepared you are to face a crisis.
For example, if your brand's reputation was damaged, when someone searches for your brand on Google, they can quickly see information and content published about your business. If they read favorable information about your brand, that may neutralize negative opinions.
►Differentiation strategies
If you want to have a profitable business, you need to find a differentiating factor that sets you apart from the competition.
You shouldn't use the price of your product as a differential because when you enter this war, it affects not only you but also the market in which you operate.
You must find this essential aspect that no other competing company has and show it to your audience.
That will take time, but you should keep working.
This differentiation can be a personalized product, free advice, the experience you offer to the customer, short delivery times, technical support, brand philosophy, and several other factors.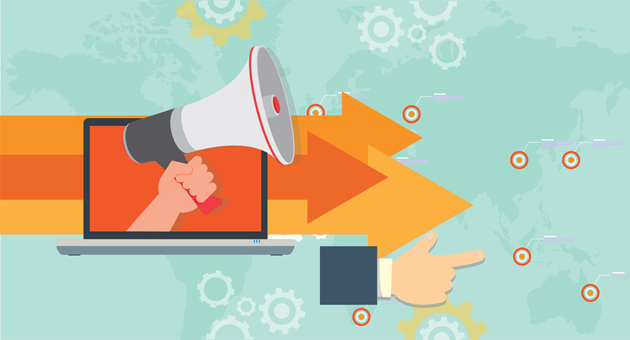 ► Guest bloggers and collaborations with other companies
When you are experiencing problems, your budget will likely be affected, which means that you will have to look for cheaper alternatives to keep working, but at reduced costs.
Searching for partners can be a viable option, as long as you create a collaboration plan with other bloggers or companies in your industry.
Guest blogging is one of the cheapest and most profitable digital marketing strategies, as long as you work with trusted partners. If they agree to publish your content or send you an article, this partnership could be beneficial for both parties.
Each blog has different rules, but most of them will be open to at least talking to you and listening to your suggestions.
In this type of relationship, you must think both ways. So before you decide to send a collaboration proposal, think carefully about what you are going to offer to the other person.
On the other hand, alliances between brands can be very beneficial. The trick is to define the terms of cooperation and respect your corporate values. If done this way, you can even collaborate with your competitors.
Social media can help you get in or out of a crisis. The key is to know how to use this channel correctly and not waste time. You shouldn't be on all social platforms, but you will have to create a profile on where your customers are.
You will also need to evaluate your resources before you decide to create another profile on another social media site (especially in terms of time and money).
If you create profiles on all the social media platforms you find, but can't keep them updated, you will transmit an unprofessional and uncompromised image.
This could affect your digital marketing strategy, as users who are following you would never find new content, which means they would start ignoring you.
On the other hand, an outdated social profile, an unfortunate comment, or an inappropriate response can lead to a severe crisis. That's why you should pay special attention to your social media strategy.
In addition to that, you should also create a document with necessary procedures, which includes recommendations and guidelines for each situation that you may have to face.
·  Final conclusions
In short, whatever your company's situation, you should be prepared to face adverse situations. Planning is not only vital during a time of crisis, but can literally save your business from disaster.
As an SEO consultant, I can tell you that to succeed, it is essential to fail, fall, and recover, as all the challenges you overcome will make you stronger.
Among all the benefits of a marketing strategy, it is worth mentioning the fact that we have well-documented processes and a Plan B with which we can overcome almost any complex situation.
If you don't take this type of preventive action into account, you are putting any project you create at risk. My advice is to do an analysis of the threats that you can face, regardless of whether you are going through moments of crisis and plan strategies that will help you overcome them.
In this article, I gave some recommendations, but you know your business better than anyone else. So study and adapt all options to your needs to get the most out of them!
Translated by Micheli.