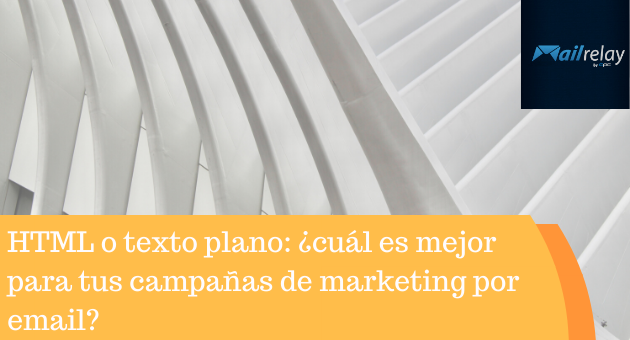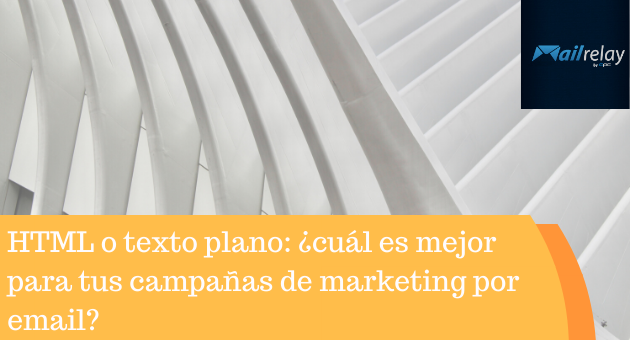 Does Email Design Actually Matter?
Every email marketer dreams of sending beautiful campaigns that convert.
Study after study confirms the RIO potential of email, but what's less clear is the creative path you should walk to get there.
There's a healthy body of evidence to support the humble plain text email. Meanwhile, our inboxes are filled with highly-designed campaigns from big brands.
So what's the answer? Does email design actually matter? Should you actually invest in hiring an email designer (or becoming an apprentice designer yourself) or would it be better to sharpen your copywriting skills and go full plain text on your audience?
This post examines the impact design has on conversions and explains when design is important and when it's not.
What marketers use now
Before I examine the pros and cons of design and plain text, let's establish an understanding of what marketers are actually doing these days.
It's easy to think design-rich, HTML emails are the standard. After all, we probably see a lot more of them in our inbox than plain text emails. (Unless you're subscribed to a bunch of B2B email lists, which could be a thing.)
But perception isn't always reality. Research from Databox found 62% of marketers use a combination of plain text and HTML emails.
This data underscores an important fact: you don't have to take a binary approach to email design. It doesn't have to be all HTML or all plain text. There's probably a place in your strategy for both.
With that in mind, we can examine HTML vs plain text emails through a slightly more focused lens.
When you need HTML emails
As I write this, email design is in a particularly vibrant place.
Big ecommerce brands like Nike adorn their offers with billboard-level creative. Boutique agencies launch their newsletters with rich combinations of gradients and imagery. Airbnb is elevating tourism photography to an art form.
But does it make a difference? Do these beautifully conceived pieces of marketing work better because of their aesthetics?
Unless we ask Nike for access to their email testing data, it's impossible to know for sure. But it seems like the answer is yes — under the right circumstances.
Many of the brands that are best suited for an HTML-first strategy offer visual products or services.
Ecommerce brands benefit from making their products look stunning because it makes their products more desirable. Agencies need to promote their design talent, so delivering eye catching emails likely has a positive effect on their business.
There's an anecdote from Airbnb's past that illustrates the persuasive power of design.
In the beginning, Airbnb let people post whatever photos they wanted when they listed a property. The numbers weren't that impressive.
So the founders bought a $5,000 camera and started photographing some of the properties in New York. Once the new photos were posted, listings increased threefold.
The same design principle broadly applies to email. If the aesthetics of a product have a central role in determining whether someone will buy (or even click) then it's important to improve that characteristic.
So design can have a marked impact, when the aesthetics of a product are front and center. More often than not, that  happens to be B2C brands, like ecommerce.
That doesn't mean B2B brands won't benefit from visually arresting emails, but that benefit is typically less than what B2C brands realize.
Let's look at an example.
Namecheap's newsletter uses design to complement and enhance its content.
Rather than applying design for design's sake, Namecheap draws the reader in by making each section of the email interesting and distinct. The aesthetics aren't overwhelming; they're inviting.
Consequently, readers are more likely to invest their attention in each section and click through to learn more.
When plain text is better
HTML emails often receive more fanfare, because marketers are entranced by their visual qualities. However, plain text is making a serious comeback in the B2B galaxy.
How could that be the case? If people appreciate aesthetics, why wouldn't B2B marketers — a lot of whom promote marketing software that needs to be user friendly — invest in an HTML strategy?
There are three main reasons:
First, HTML is generally less effective in B2B. Similarly to how internet users have developed banner blindness, many B2B audiences have grown jaded to overt marketing messages like the kind you would find in HTML emails.
Second, plain text emails also have better deliverability, which means they're less likely to be ensnared by spam filters, and more likely to be read.
Third, plain text emails put the focus squarely on the message. If the copy is good, then the email could feel more personal and produce better results.
When Drift launched its email feature, the CMO David Gearhart explained why the system only allowed for plain text emails:
"Because of the volume of emails we get from all brands, we've started to tune out those highly designed emails. As much time as they took to design, and as pretty as they might be, they're the equivalent of getting a flyer in the mail.
But what happens when you get that plain white envelope in the mail with your name handwritten on the front? You open it. And you read it."
Plain text emails that are used for customer acquisition live and die by their copy. If the copy isn't strong, it won't work.
There are probably still times when HTML emails work for B2B audiences. Newsletters, in particular, come to mind. But at this moment, marketing to B2B customers seems better suited to minimally designed campaigns.
Still, some newsletter choose to take a mostly-plaintext route.
Robinhood's Snacks newsletter provides financial updates to a business-savvy audience. Robinhood isn't actually a B2B company, but they realize their readers aren't looking for beautiful color palettes and striking images. They want news about financial marketers.
So rather than dress up the content, Robinhood focuses on providing in-depth content that educates their readers. People can click through to learn more about each individual story if they want, but they mostly appreciate the curated buffet of knowledge this newsletter delivers every day — very little design necessary.
There are no absolutes in marketing. Like the Databox survey said most marketers use a mix of HTML and plain text emails. The real key is to know which approach to deploy at which time.
So in the end, does design matter? That question deserves a philosophical answer that's outside the scope of this article.
However, when it comes to email, we can definitely say "yes, sometimes. But it depends."
Zach is the Content Specialist at Soundstripe, a provider of classical music and SFX for creators. His writing has been published on CXL, InVision, and other reputable publications.
About the Author