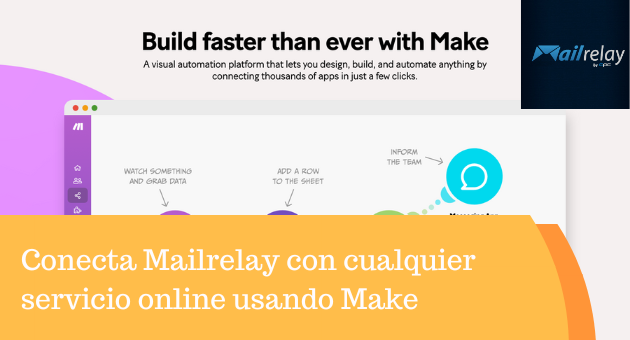 Connect Mailrelay with any online service using Make
What Is Make?

Make (previously Integromat) is a no-code, visual integration platform that lets you connect Mailrelay with any online apps or APIs to automate and optimize your workflows.
Create automation sequences with email and marketing services, e-commerce platforms, calendars, CRM tools, and more.
Save time and improve efficiency using Make to automate any process involving Mailrelay and your business' other vital apps.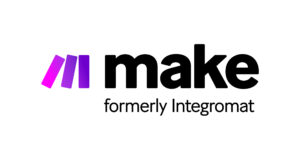 Why Make?
Simple. Using the drag-and-drop builder, you can connect Mailrelay to more than 900 pre-configured apps or any API.
Thanks to Make's universal connectors, you can include as many steps as you need, and you can use additional filters, functions, and other tools to make any integration possible.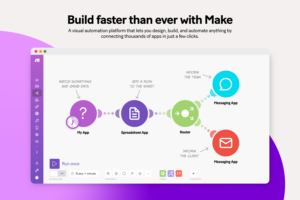 The opportunities for automations with Make are endless, no matter how simple or complex your needs are. The best part? There's no coding required.

How to get started
Create an Make account, and log in.
Now, you can start connecting Mailrelay to your favorite apps and services in just a few clicks.
Once you've connected apps and created a scenario (Integromat refers to your integrations as scenarios), you can set it up to run according to a schedule. Integromat offers a variety of free templates to help you get started, or, you can design your own Mailrelay integrations from scratch to satisfy your most essential automation needs.
Start automating today for free!
Discover more detailed info about Make's pricing plans here.