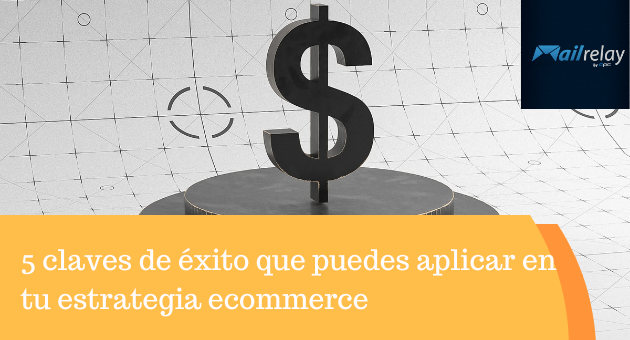 5 keys to success that you can apply to your ecommerce strategy
The growth of eCommerce in recent years has been exponential. This has generated tough competition and the continuous search for new strategies that could create a different impression in the minds of consumers and thus increase sales.
Hence, when opening an online store you need much more than creating a few categories and filling them with products to compete in the market. So, do you need help? Don't worry, here are 5 possible actions so that your eCommerce can offer memorable experiences and continue to grow.
Structure a user-focused category taxonomy
This action consists of organizing, grouping or classifying all your articles in a logical and coherent way. If you do it properly, you can satisfy the demands of users and provide an easy, fast and pleasant shopping experience. That is why we say taxonomy is the key to increasing conversion rates.
Now, to further enhance the efficiency of the taxonomy, you should consider the 2 possible behaviors most commonly detected when users are visiting an online store, before starting to add new categories to your website:
Enter the web, explore the categories and walk through the different elements offered by the brand.
Access the page and directly write the specifications of a product in the search engine: "women's high-top boots number 10".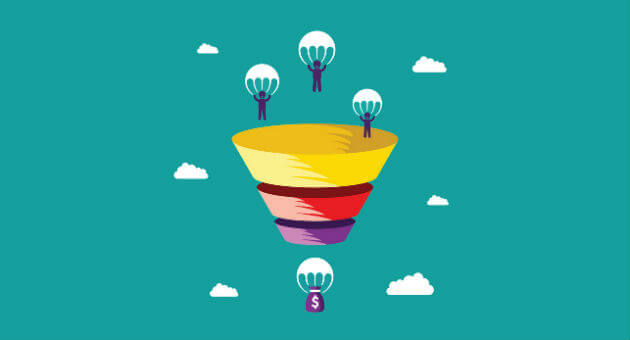 In addition to this, if the categorization is well detailed, it will allow you to classify the characteristics of an initial product placed in the cart by the customer and present product suggestions related to said initial decision.
For instance, when a customer adds a tent for 4 people to the cart, the page could suggest the purchase of other camping products such as inflatable mattresses and pillows. If the customer adds one of these suggested products to the shopping cart, the value of the average ticket rises.
Check the quality in the cataloging of your products
Periodically reviewing the product catalog helps to have all the necessary information well structured and, therefore, optimize sales. To do it efficiently, consider both its structure and its characteristics:
Cover: it has to be striking, professional and transmit your brand identity.
Design: it should represent your brand identity and differentiate it from the competition. It is important to take care of colors, visual elements and textures. In addition, the design must be responsive.
Products: they must be ranked on each page, according to their relevance.
Index: It should help customers to easily find where the products they need are. It can contain links that lead directly to the searched section.
Images: You should always optimize images so that they will displayed correctly on different devices.
Audiovisual resources: Users should be able to interact with the articles and find all the necessary information that will help them to buy.
Text: brief to avoid exhausting the user, but without neglecting the detailed description of the product:

➢ Advantages
➢ Audiovisual elements.
➢ Instructions and usage suggestions
➢ Recommendations
➢ Prices
➢ Warranty

Language: it must always be directed to the client and contain the keywords in the product descriptions and categories to boost SEO for your catalog.
In addition, the catalog should be optimized for search engines. Here, your first task would be to discover what the target audience is looking for in the main search engines and the keywords they are using. Thus, it is easier to define the appropriate keywords and work on the online catalog based on them.
Optimizing your site won't be enough if you don't work on an effective product filtering system. This enables users to narrow down the results list and find a quick route to a product. One of the most effective ways of getting in front of your potential customers is using Bing Shopping Ads because it allows more control over targeting.
In other words, the purpose of using filters is to reduce the number of clicks required to complete the purchase. Therefore, optimizing these aspects helps to provide a positive user experience and thereby improve the conversion rate of your eCommerce.
Now, to know what type of filters to establish, it is necessary to discover the specifications of the product. Here are some recommendations you should keep in mind:
Combine product categories with navigation. Thus, you allow users to select and modify aspects such as color, size, style or price, while browsing.
Create thematic filters with the words that identify each category. The most relevant products should have a prominent access on the page.
Optimize the page so that navigation and changes done by users are fast and effective.
Make sure you are creating a page with intuitive navigation and easy access to the products you are selling.
Offer different online payment options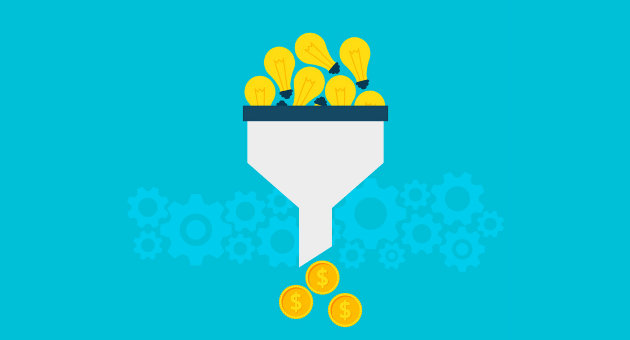 When you have an eCommerce, it is not enough to integrate a shopping cart on the site to generate a sale. The client must also have the possibility of selecting a means of payment that is convenient for them and that satisfies both their needs and those of the company.
Therefore, the best solution is to offer different payment options. This is easy, especially if you use an open source eCommerce platform, as it allows you to easily integrate various payment gateways and provide customers with a seamless checkout experience. That allows you to reach more customers, but also to expand your business to other markets.
It is true that there are many payment methods and they all have their own advantages and associated costs. The important thing when deciding which one to implement is to evaluate at least these 4 basic aspects:
Target audiences. Analyze which payment method all your customers are using. Thus, you won't risk losing customers who want to buy from you but haven't found a suitable payment method to complete their order.
Investment and commissions. Check all the conditions of the payment platform before deciding to add it to your payment options. Many of them charge a commission for using their services.
Security. noun: security (seguridad, fianza, salvaguardia, fiador, recaudo) safety (seguridad) certainty (certeza, seguridad, certidumbre, constancia) assurance (garantía, seguridad, seguro, certeza, arrojo) certain (seguridad) reliability (confiabilidad, seguridad, confianza, exactitud, formalidad) sureness (seguridad, certeza, firmeza) safeness (seguridad) assuredness (seguridad, certeza) certitude (certidumbre, seguridad, certitud) Choose platforms with experience and that provide guarantees to take care of the privacy and stability of the service.
But, what are the payment methods for ecommerce available? In each country there is a payment ecosystem enabled for online sales. However, the worldwide trends in terms of payment gateways in eCommerce are the following:
Paypal and Stipe: platforms that allow you to pay and collect through them without sharing bank details.
Credit and debit cards: payment is made through a virtual POS (point of sale terminal) that allows remote payment. That will change depending on the country, but the most used are Visa, American Express and Mastercard.
Wire transfer. This method is not immediate, so the payment may take several days to reach the destination account.
According to the study published by Statista ResearchDepartment (2020), 5 out of 10 consumers consulted in Mexico and Brazil claim to have used online payment methods such as PayPal or Samsung Pay during the year prior to the research. On the other hand, in Europe, 75% of respondents in Germany adopted digital means of payment, ahead of India with 67% and Spain with 66% during the same year
Create retargeting campaigns for visitors who abandoned the shopping cart
Retargeting encompasses all those actions aimed at capturing an undecided customer. Therefore, planning these campaigns could help you to reach consumers who are not loyal customers, but have shown interest on a product available in your store.
Surely at this point you are wondering how to achieve it. One possible way is, for example, to advertise on social media or Google to show them the product they were looking for with an unique advantage (such as a discount or free shipping). In this store, think about offering shipping services to your customers and gain a competitive advantage.
There are also other complementary ways to attract elusive potential customers:
Include a pop-up with a message that will invite visitors to register for the brand's newsletter and thus receive news, promotions, benefits and discounts.
Provide downloadable content in exchange for registration.
Offer a discount coupon that customers can use on the first purchase in exchange for registering.
These actions can be complemented with email marketing: an effective strategy as long as valuable and interesting content or attractive messages are sent that include, for example, a special promotion or loyalty discount.
Implement these strategies efficiently and lead your online business to success! – Translated by Micheli.