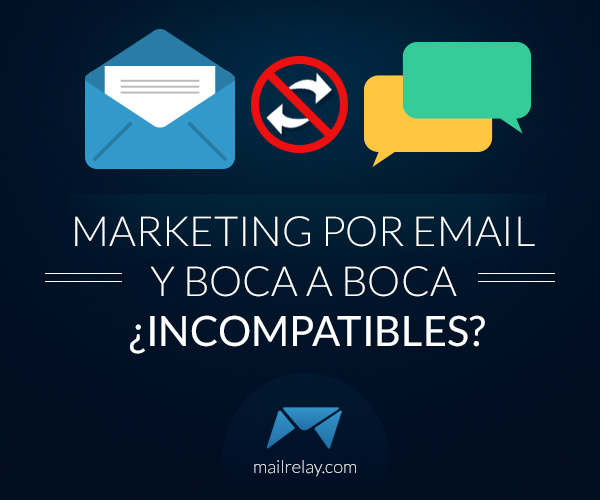 Is Email Marketing and Word of Mouth incompatible?
Do you think these strategies are different? Is email marketing and word-of-mouth marketing compatible?
Is there any way to make the two strategies compatible?
Well, the thing is, I just finished reading the book "Buzz marketing. The Power of the Word" by Andy Sernovitz and this work helped me to think about aspects that can help our subscribers to talk about our content.
In other words, how can we make sure that people talk about our email marketing campaigns?
How could we do that? Well, in my opinion, we would have to:
1) Create highly relevant content
2) Adopt a personal, not overly commercial style
3) Include something extra
4) Ask subscribers directly to forward the email
5) Plan or sponsor events, webinars, courses, etc.
6) Do something fun
7) Give something special to our most loyal subscribers.
Why are these aspects relevant to email marketing?
Let's look at each point in detail: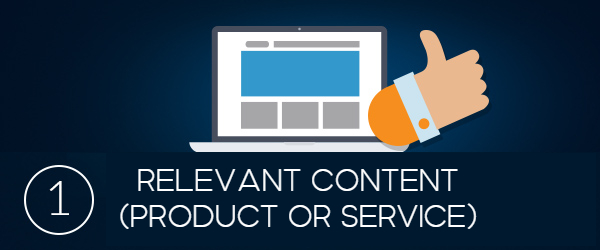 1) relevant content (product or service)
That is the mandatory basis of everything. If your content, product, or service is not good, nobody will talk about it (at least not positively).
This is not an easy task, as generating content is an activity that requires a lot of time and effort.
Your subscribers will be likelier to share and talk about your content, product, or service if they find it relevant or useful.
I am sure that you have already talked to your friends or colleagues about something you found extremely important or shared a link on social media because you thought the information would be helpful to your followers.
That is our goal!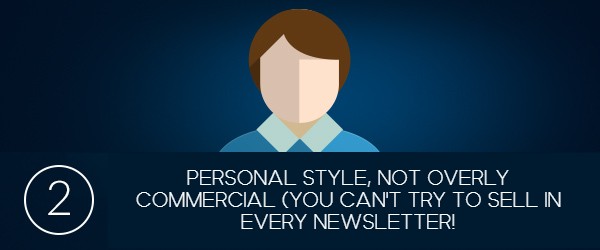 We have said this many times before, but it is true; we cannot send a newsletter just to sell.
It goes without saying that our ultimate goal is to sell.
But we certainly don't want to bore our subscribers.
Whenever possible, use a personal style and be friendly, to gain the trust of your subscribers.
Your products or services solve a need for your subscribers, but before they buy, they have to trust you.
This process should be slow, building trust with every email you send. If you try to sell in every email, your subscribers will lose patience and get tired of you.
But if you are patient, it will be a totally different story.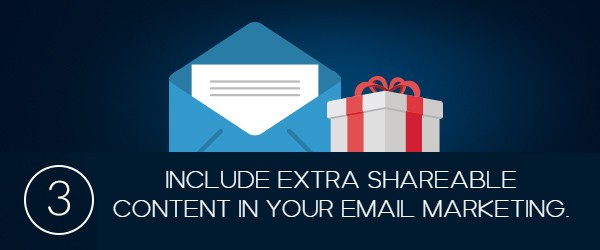 Such as a discount coupon, an ebook, a guide, a video, etc.
Anything that your subscribers can use and share with their friends.
For example, a discount code; although many discount coupons are promoted as personal and non-transferable, the truth is that in most cases They can be used multiple times and by different users.
This is not a mistake, but a deliberate strategy, because if we find something good and valuable, we usually share it, and if we are told not to share it, we are even more likely to decide to share it with our friends!
The same thing will happen if you share an ebook with your subscribers; if I receive an ebook and believe that it could be useful to someone I know, I will forward it immediately or at least talk to the person and tell them to visit the website and download it.
It doesn't have to be something costly, just use your imagination.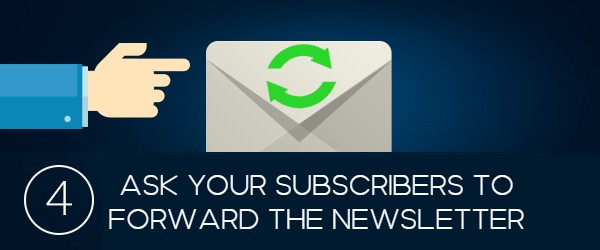 As Andy Sernovitz says in his book, sometimes you have to ask for things directly.
And the truth is, it doesn't cost us anything to do that.
If you would like your subscribers to share your newsletter, why not ask them to help you?
If you want them to leave a comment, ask them to do so.
If you want them to reply, invite them to interact with you.
And that is true since, in the newsletters we send to Mailrelay's subscribers, we include this text:
"If you liked the article, visit our website and share it on social media! Help us to keep reaching more and more people! Forward this email to a friend!
Many more people respond to me and send me their comments, opinions, and reviews.
That is great! Because it is exciting to share opinions with subscribers, and maybe before, because of the simple fact of not asking for their opinion, they didn't talk to us.
It is worth paying attention to these little details.
Oh, and don't forget to add buttons so your subscribers can share your emails.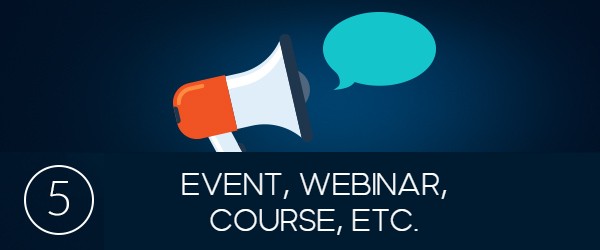 5) Event, webinar, course, etc.
This is the best way to generate interaction and engagement.
Preparing events, webinars, or online courses, among other strategies, are fantastic ways to encourage subscribers to talk about your brand.
These are more ambitious actions, which will require even more effort, and therefore the results will also be more positive.
Don't forget the previous point, and always ask your subscribers to help your event, with several sharing options on different social media networks.
6) Include something fun, interesting or original
Let's face it, fun content generates more conversation and is shared much more often.
I'm not saying you should start sending pictures of adorable kittens in your emails.
But look for something different.
For example, a while ago, we saw some very long emails, but with a lot of information.
That's something different and more likely to be shared than the usual boring emails.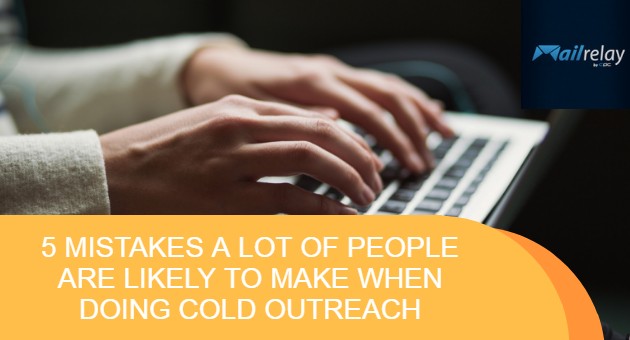 7) Give something special to your most loyal subscribers
Another aspect we've touched on before.
When you have been sending email marketing for a long time, you will have some subscribers who always open your newsletters, reply to the emails, share the messages, forward the newsletters to their friends; generally, these loyal subscribers are very active.
Therefore, they deserve special treatment!
It costs you nothing, and they will appreciate the special treatment, further increasing their love for your brand.
Keep in mind
These are not immediate actions that will give you a quick result; they will definitely take time.
In my opinion, it takes a long time, but the effort is worth it.
Also, this kind of strategy will work best if you have a lot of subscribers (in the case of email marketing), followers (in the case of social media) or customers (for traditional marketing).
The more contacts you have, the more likely you are to find "fans" among your followers, as these loyal users will be more willing to share and talk about your brand.
This takes time and effort, but remember:
Email marketing pays off!
Do you have other ideas?
Translated by Micheli.