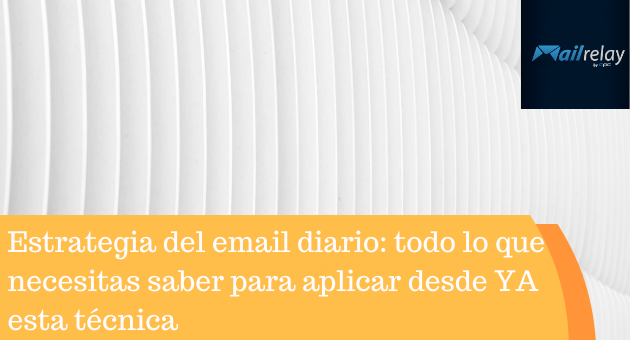 Daily email strategy: everything you need to know to apply this technique
We all seek (intentionally or not) a specific routine in our day. We set the alarm for the same time, have lunch in the same restaurants, and do many things repeatedly.
That is, we follow a daily routine and do basically the same things.
If you like a daily TV show, you will probably be nervous if it doesn't air simultaneously.
 Why?
Because your routine includes what you're used to doing. Without it, your day is not complete.
So far, you understand, right?
Many people add one more routine to all of these: they receive an email about marketing and copywriting every day at precisely 5 pm. Some read it immediately, others at night, and others with a cup of coffee the next morning.
In this article, I will talk about the daily email strategy (also called the Seinfeld Method) and, after reading it, you will find out:
 If it can be a profitable strategy for your business (spoiler: yes, it does, no matter the type of business you work with, this technique could be used with fantastic results)
What are the advantages of sending an email a day
How to get ideas EVERY DAY to generate sales with relevant emails
This last point is essential: the purpose of this strategy is not to entertain your subscribers with stories or to teach something "for teaching." Your goal is also to sell.
Do you think it's too aggressive?
No… if you know how to do it.
 How was the daily email strategy created?
This technique was invented by Rusell Brunson, an American who made a lot of money from this digital business and named this strategy.
The name (Seinfeld Method) comes from a daily series presented on TV by Seinfeld, an American comedian.
The strategy is to send an email (at least) every day. These messages may contain relevant, informative, entertaining content, or sales information.
These are the three elements that usually appear, although the messages may vary: Some messages will be educational, other newsletters will be funny, while others will be sales messages.
And who would be so crazy to write an email every day?
The most famous person is the American Ben Settle, who sends three to four emails in a day and is a true master in the noble art of writing them.
Here in Spain, Isra Bravo is one of the best known and has a very particular aggressive style. And I, several months ago, started to send a daily email to my subscribers.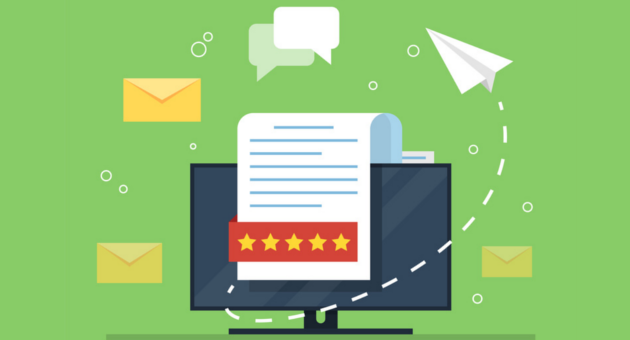 5 advantages of sending a daily email
● You will be present every day
You can be on Instagram and post four times a day, but you can never be sure that the message (it would depend on the algorithm) really reached your followers. But an email… your email will ALWAYS be delivered to your subscribers.
The worst that could happen is that it would reach the SPAM folder and, even so, your subscribers would receive it and would be able to decide if they want to open it or not. Do you know any social media platform that guarantees that your message will be delivered to all your contacts?
● Find out what your subscribers expect from you
As you will write many messages, the number of replies will increase proportionately. Your subscribers will give you valuable feedback to help you improve your style, publicize your products, your services,  your business and tell you what they want, what they fear… and this information is vital for your business.
● Loyalty (of buyers and non-buyers)
Someone who opens your email every day is faithful. Someone who, even when buying from you, wants to continue receiving your emails. Unlike social media followers (some buy from you, others are just  curious, while others just want additional information.) Your subscribers, however, will opt-out from your mailing list if they no longer wish to receive your campaigns.
● Sales. Much more sales
Many marketers argue that the more emails they send, the more products they sell.
Ben Settle said that, for example. And I discovered the truth of this statement with my own customers. With the strategy you are learning to use, you will send at least one email every day. That is at least one opportunity per day to sell.
● Mental and business agility
There are two options here: Either write your emails daily or hire a copywriter to do it for you.
If you write the newsletters yourself, you will see how little by little, it will become easier to think about new topics and write increasingly interesting messages.
On the other hand, if the messages are written by a professional, your emails will have a different touch. An experienced copywriter can help you look for new approaches and lines of action.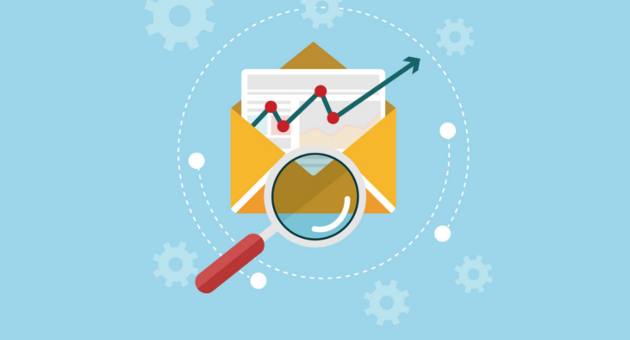 Is the daily email strategy for you?
I already talked about Ben Settle, Isra Bravo, and myself when giving examples of people who use this strategy.
The three of us have something in common: we are copywriters and earn our daily living by writing.
So it's easy to think: ok, this technique is easy and makes sense to you, but… what about people who have a business and who are not copywriters?
Well, I have to tell you (maybe you're interested, perhaps not) that this strategy can also work for you.
I've seen it in several sectors, and I know first hand that the results are outstanding.
Companies that work with real estate investment are using this technique. Many of them send a daily newsletter with the latest information on the real estate market to a list of engaged subscribers.
I saw a psychologist who uses this strategy. He sends an email every day with useful information to help patients, with a link to make an appointment online.
These are two examples, but there are more: golf, travel, therapies, gyms, cryptocurrencies, and more.
Think of the daily email strategy as a way to be in constant contact with your subscribers to help them every day for free. Even if they don't spend money on your site if in the future they need to buy similar products or services, who do you think they will trust?
 The step by step guide to integrating this strategy into your business
1. Define precisely what you will sell
As we have already said, one of the bases of this strategy is to sell. And for that, you need something to promote. If you have a business, you will have something to sell (it doesn't matter if it is a product or service).
And if you don't sell anything… well, think that you have to offer something for them to buy your idea or your business will not prosper.
2. Create an email list (no matter the size)
You will need to create an email list, as your database will be the mainstay of your strategy. No matter the size, even if you start with just a few subscribers, your list will grow (both through word of mouth and different actions, you can plan to attract leads. If you don't know what to do, try it out these tips:
While quantity is important, quality is even more: You need to send newsletters to people interested in your offering. There is no point in having 1000 vegetarians on your email list if you want to create  campaigns for a butcher shop.
3. Create a series of emails to welcome new subscribers
This is one of the keys to this strategy.
 Why?
Because from the beginning, you need to make it clear that you are going to send a lot of emails (you can say that before you start using this strategy if you are not sure that you will send a daily newsletter) and that they can unsubscribe at any time.
If you already have a list and want to switch to this strategy, just send a notification email explaining that anyone who doesn't wish to receive these messages can unsubscribe. Don't be afraid, be confident.
4. Write an email every day
Do you think this is impossible? Maybe you think, "If it takes me hours to write a good email, how am I going to do it every day?"
I will not teach you a magic trick or secret technique because there is none. And if someone tells you that they know one, they are lying. But I'll explain how I do it.
When you have your mind focused on writing a daily email, many everyday situations will serve as an "excuse" or approach to your email. In my case, I have a notebook where I write down ideas for my next  newsletters.
Example: Yesterday I went to play basketball, I hit eight triples in a row, but my brother couldn't believe it. Email idea: No matter what you do in your business, if you don't create an effective communication strategy, no one will know what you are doing. Copywriting service.
As you can see, you can look for inspiration in several everyday situations. Just adapt them to your niche and write persuasive and interesting emails. Try it for a week, and you will see that new ideas  will emerge.
As the weeks go by, this task will become more comfortable and easier.
Do you dare to apply this strategy to your business?
There are two types of online "apprentices": those who read and read, and those who read and apply the knowledge gained in their projects. I belong to the second group, as I like to use new ideas in my business and offer different alternatives for my clients.
If you think you're ready to send out a newsletter every day, start planning your emails right now. If you still don't feel confident, why not hire a copywriter to help you?
Translated by Micheli.