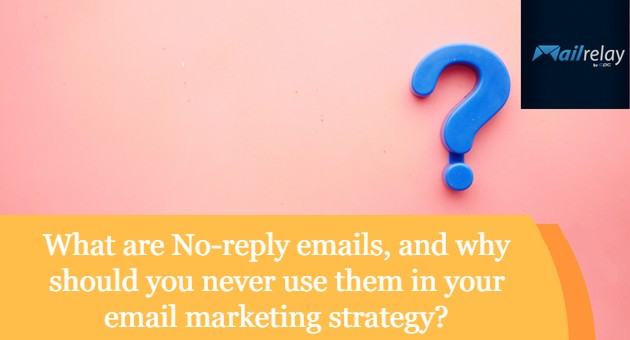 What are No-reply emails, and why should you never use them in your email marketing strategy?
Surely, on more than one occasion, you have tried to contact a company via an email they sent you and found an email like [email protected].
Surprise! Should I reply to that email address, or is it a robot, and no one is behind that inbox?
While it is true that this is a fairly common option, it can be a big mistake.
If you are also using no-reply email, we recommend that you read this article in detail. And if you are thinking about creating one, don't lift a finger until you finish reading this article.
Maybe you will change your mind…
What is a no-reply email address?
A no-reply email address is an email address that uses the format we already mentioned in the previous section of [email protected]. Companies use them to prevent users from replying to their emails, events, campaigns, etc.
The word no-reply literally means "don't reply" to this email address. If we happen to send an email to reply to a message or ask a question, it will not be read.

Why would any company use this type of address? We will look at this in more depth in the next section:
On what occasions/for what purpose do brands tend to use no-reply emails?
Some companies, aiming to advertise their brand and reach new customers, or inform about something, launch a series of email packages they send to users (sometimes they make the mistake of doing this massively without discriminating the recipient).
As usual, the user may have several questions about the email they received and may reply directly to the email. Imagine that a company had to manage thousands of incoming emails; they might not have the resources to answer them, the right staff, or even be afraid that the inbox would be saturated.
It could also be that they don't want to complicate things.
In any case, these companies use no-reply emails to ensure subscribers won't reply to them.
From this point of view, this may seem like the best decision, as the company can focus on managing other processes. But as you can imagine, neglecting customer service is not a good option, and we will explain some of the reasons not to do so in detail.
6 reasons not to use no-reply addresses in your marketing strategy
After reading these reasons, you probably won't want to create such an email address (we will see). Let's get started:
1) They negatively affect your email marketing strategy
You may think that no-reply emails are helping you, even that they go perfectly with an email marketing strategy, but it's just the opposite.
The negative consequences will not take long to be felt, like these:
By preventing users from communicating with the brand, we erect walls that destroy precisely one of the main goals of email marketing, which is to create a lasting relationship with our customers.
It also affects the subscribers' trust in the sender of the campaign. It will damage the brand image and directly affect interaction.
Another problem directly concerns the delivery rate of your emails. Remember that your customers receive many emails daily, and they don't need excuses to flag your email as spam, which would affect your sender score reputation. If they decide to reply and realize it is impossible to do so, all of your brand's emails could go directly to the SPAM folder.
Also, with the no-reply emails, you only achieve to lead your users and potential customers to a kind of dead end since they will have no way to contact you. If they want to contact your company, they will have no choice but to complicate their lives and explore other ways.
2) It's illegal
When working with email strategies, you have to be very careful about the issue of user privacy. For example, sending mass emails without the user's consent is a practice that is penalized, and the consequences can be much higher than we think.
And we are not the ones saying that many countries have specific laws about this practice; for example, the Spanish government has passed stringent legislation:
According to Law 34/2002, it states that:
When messages are sent by email, that medium must include a valid email address to which subscribers can reply and request removal from the mailing list.
And I am sure that if you are operating in any country in Latin America, you will have some legal point in your region that deals with this issue.
You might have yet to learn that sending a newsletter using a no-reply email address is illegal.
If we are lucky, these emails may go unnoticed and not be reported by our users. Still, we may receive a sanction at anytime that affects the company's financial viability.
3) It will give the impression that you don't care about customer feedback
We have already seen that one of the main reasons a company uses no-reply emails is to avoid responding to certain emails, especially those sent in bulk.
Perhaps the company's only goal with this strategy is to find a way to save time and money. While this may sound very positive, you have to consider that you are giving the user no choice but to look for contact information on the Website or elsewhere if he needs help.
And this negatively affects the image of the company.
Some companies hide behind the fact that their business is too big and that they don't have the resources to handle so many emails. But that is no excuse: you must remember that every customer is important and that none of them will like to be treated as insignificant; after all, it will seem that you are only interested in taking their money.
This is precisely what you convey to them when you use no-reply emails.
If you analyze the numbers and balance the time you are saving with the bad impression you are making on your customers, you will come to the conclusion that you are paying a very high price.
When you think about the goal of your email marketing strategy, you realize that the idea was to make the user's life easier. But if you follow the wrong practices, you only achieve the opposite.
4) Make the user feel as if they are talking "to a wall."
Although we are becoming increasingly familiar with no-reply emails, your customer may still not know them.
Imagine how they would feel if they had a problem, sent an elaborate email to solve it, and got no response. It would be almost like talking to a wall.
They will feel totally ignored because no one on the other end will respond.
You are wasting the opportunity to create connection points that can be vital to maintaining your company's financial health.
5) This shows a selfish side
When you send an email with a no-reply address, it is as if you are telling the user that you want them to listen to you, that you need them to read what you are sending, but at the same time, you are indicating that you are not going to listen to them.
As you can imagine, this attitude can be seen as selfish and will not be good for the brand's reputation.
Many of these users may quickly conclude that they are not interested in what you are sending because you are not interested in their opinion.
It is very easy to find special tools and filters to prevent your emails from being delivered.
And the worst thing is that these tools are very easy to set up: all the user has to do is apply a series of filters to mark the email as unwanted if we have included specific keywords.
Let's say that they are giving us a taste of our own medicine: the email will not be delivered, and they will not be able to reply if they receive it.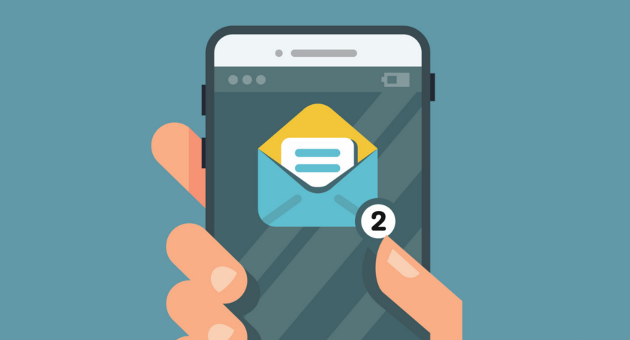 How do we manage the responses to a no-reply address?
Now that it is clear that no-reply emails are not a solution to anything, it is crucial to see how we can manage these emails.
Here are some best practices you can try:
✅ Improve the interaction of your campaigns
First and foremost, it is important to create personalized campaigns based on the interests and needs of your prospects. They should be attractive and persuasive.
The best way to achieve this is to show them the brand's authentic personality without excluding anyone.
A good idea is to base (not copy) your emails on what your competitors are sending.
Use a short text, indicate that it is an advertising email, and replace the obnoxious no-reply address with an email with a person's name (you can make it up, it doesn't have to be a real person).
✅ Create an email address for receiving inquiries
Even if it requires some financial and time investment, you should create an email address to manage the questions you receive. It doesn't matter whether we are talking about a small or a big company because this email address must always be present.
At this point, we can make the mistake of giving our email address to receive these questions. Once you start getting flooded with messages, and it seems like they never end, you will realize where the mistake lies.
We can separate the tasks by creating an email specifically for this purpose. Set up a schedule, log into that new email, and start answering the questions. It may take time, but it will improve the interaction with the user.

In this example, you can see what we are saying: the message is sent from a no-reply email address. However, they inform you that if you have any questions, you should write to another address, such as "help.co.uk@…".
✅ Use the filters
After reading the previous point, you may end up missing the emails sent to Noreply when you receive hundreds of emails. Fortunately, before you return to this harmful practice, we have an option: custom filters.
Look in your email client settings to see how to set rules that filter emails based on certain conditions.
For example, you can filter emails with keywords like message delivery notification or auto-reply.
We don't mean that you should send these emails directly to the trash, but you can move them to a separate folder in your inbox to study them when you have more time.
In short, filters can be very useful.
✅ Introduce help features to minimize the number of messages.
Something is wrong if you cannot reduce the number of emails you receive, even with filters.
A good practice that can help you with this is to improve access and provide information about links to help resources, such as an FAQ section, a help desk, or even a chatbot. With these resources, you can solve most of your users' questions so that they think twice before sending that email.
We guarantee that with this tactic, you will reduce the number of emails you must answer.
✅ Use advanced solutions
If the email marketing software you use to send a newsletter is insufficient, it is time to try advanced solutions. A good example is the ZenDesk tool, which is very handy for managing tickets.
You can start with a generic address to send the responses you receive and then proceed with sorting them.
Other tools offer you options to choose a sender address and a reply address for better managing everything related to the campaign.
However, keep in mind that these solutions are usually paid for.
Conclusion
Now you know the reasons why no-reply email addresses are a bad idea for your brand and how to manage them to improve your customers' interaction and satisfaction.
One of the basic principles of email marketing is to put each customer's needs first, so you can create ideal touchpoints that will help strengthen your brand's impact in the marketplace.
If you were using a no-reply email address, it is time to rethink your strategy.