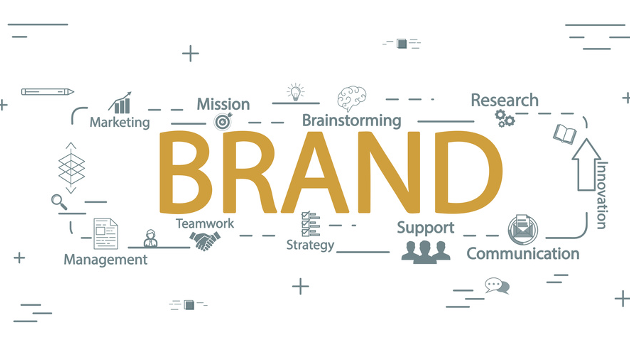 Personal Branding Tips to Boost Your digital marketing strategy
You have probably heard about the concept of personal branding, as well as about all the advantages of boosting it, for your digital marketing strategy.
However, we have many examples of the incorrect application of this concept, due to several reasons, which we will see in this post.
Personally, I don't think I have to say that I firmly believe in the power of a strong personal brand. It is one of the most important pillars of my digital marketing strategies.
In this post, and thanks to the Mailrelay staff, I would like to help you understand how this concept works. To do this, we will see:
A detailed definition of "personal branding," its advantages and stages of development.
Strategies and elements that strengthen the brand through 3 channels of online communication par excellence; the blog, the social networks and email marketing.
What is Personal Branding?
The first thing to keep in mind is that when we talk about personal branding, we mean a different concept of the corporate identity of a brand.
So, and to explicitly specify what we are talking about, let's define well the concept and phases for the development of this concept in your digital marketing strategy.
· Personal Branding: Definition and advantages
Something I always like to emphasize this concept is that the most important rule is to know what you will have to do to impact other people. I am going to explain to you:
It means to create a better image for yourself or another person so that you will be considered as a relevant authority in a specific field.
Also, you should know that promoting the essence of your brand (at a personal and professional level), offers advantages such as:
The constant development of your professional skills.
An extra motivation that will increase over time and allow you to achieve your goals in the medium/long term.
An online reputation recognized thanks to your merits and professional achievements.
More credibility in your work and those around you.
Closer and more loyal business relationships with your customers and followers
Constructive feedback that allows you to keep improving.
A broader network of contacts that offers the possibility of establishing new business relationships.
After all, personal branding helps you increase your reputation both with users and with other professionals. That means that your business will grow and you will be able to reach more people and companies.
·  Phases of development of a successful Personal Brand
First, my main advice is that you try to get to know your skills better; dedicate time to think about what you do and how you will do it, what is your most relevant feature, something unique that will differentiate you from your competitors. In other words, discover your strengths and weaknesses.
"Only after you know yourself, your essence, you will be able to develop your personal brand. "
What you will have to do, step by step is to work on defining your goals, your values, your products or services and how you will talk to your audience (tone, style, media, etc.). To do this, you will have to follow these steps:
Analysis: The first step is to stop and think about where you are and where do you want to get. Analyze your environment and your situation, and consider the goals you want to achieve.
Brand identity: After that, it is time to work on the message of your brand, on your keywords, the values you will promote, etc.
Design and implementation: how will you boost your brand? And what about your target audience, do you know to whom you want to offer your products or services? It's time to think about channels, techniques and everything that will affect your strategy.
Assessment and monitoring: from here, it is essential to evaluate how your brand is evolving. Keep working on it, invest time and effort in your evolution, but also listen to your users, analyzing what is happening, learning with each step.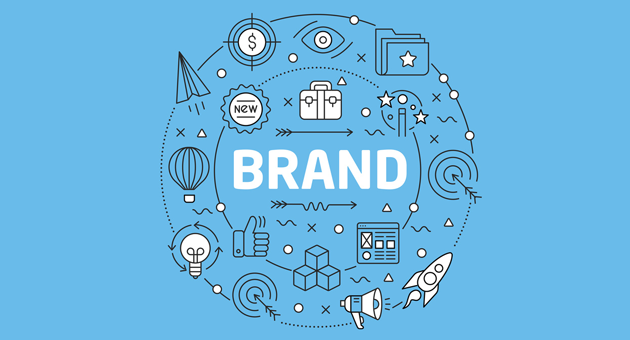 How to improve your digital marketing strategies through your brand?
Okay. You already understood the importance of improving your personal brand and you are now thinking about starting to plan your strategy, but now what?
"An important part of strengthening a personal brand is the correct use of communication channels."
When professionally working your brand on the Internet, you will find three primary channels where you can implement your digital marketing strategies:
Your site or blog.
Social networks.
I have to recognize that email is one of my favorites because the contact is much closer and helps me build strong and enduring relationships with my customers.
Would you like to know how these channels can help you improve your brand and what are my recommendations for each of them?
· Blogging Strategies to Boost Your Branding
When thinking about how other professionals are promoting their brands, probably the first thing that comes to your mind is their blogs.
And that's it; it is a channel that more and more brands, both commercial and personal, are beginning to implement in their digital marketing strategies:
"Blogging is the cornerstone of personal branding strategies as well as being the foundation through which you can promote your content."
Why does a blog could boost personal branding?
Having your blog will allow you to offer relevant information to people and companies who are looking for the products or services you work with, showing them that you know your business and that they can trust you. Also, you will be able to create a distinctive identity for your brand.
Having a personal or business blog can help you improve your Branding thanks to:
It allows bidirectional communication, increasing engagement.
It will enable you to learn new things and develop them in your projects.
It improves brand results by making it stronger and more credible.
It promotes recognition.
It allows you to generate quality content that will be evaluated by your visitors.
It can also help build alliances and networking.
It could show to your customers that you are different from your competitors.
What are the essential aspects to succeed in blogging?
If you don't want to leave anything to chance and ensure success, take into consideration these tips:
 Logo and domain: the trade name you will choose, either your personal or a brand (as is my case in Creative Design), should be the first factor you should consider  before starting, as it will represent you professionally.
Fonts and colors: select the primary colors and font that you will use in your content to generate a coherent image.
Topics and copywriting: According to your target and industry, you will have to talk about different subjects, using an adapted communication tone, which you  should apply according to the strategy you have planned.
Custom design: Even if your blog is developed with a WordPress template always chooses to customize some elements that give personality to your blog.
SEO branding: You should follow an SEO strategy with some defined keywords, but adapted to your tone of communication and the style of your brand.
In addition to the essential elements, you should promote on your blog; there are various strategies you could follow to give more life for your personal brand:
Storytelling: Emotions play a decisive role in marketing and therefore are widely used in many blogs and content strategies. Talk about your name through real stories.
Guest Blogging: by collaborating with other bloggers, you will be able to reach a wider audience and build a collaborative reputation.
Link building: If you want to strengthen your position in the main search engines, you will also have to work to get external links to your blog strategically  and naturally.
Networking: it is about strengthening your network of contacts, and the blog can help you by posting your work to show your quality. At the same time, talking about the work of other industry professionals, whom you admire will help you strengthen your ties with them.
If you want to generate engagement with your brand and its content, don't forget the power of social networks. With them, you can listen to your users and adapt your strategies to their preferences and needs.
Why should you have a professional profile on social networks?
Social networks are channels of communication that remain open 24 hours a day, 7 days a week, so they demand a lot of effort, time and dedication.
"Opening a profile that will not be taken care of, has a very negative effect and could end up damaging all your efforts."
However, the correct use of social networks can bring you many advantages:
Engagement and real-time communication.
A community that is active and participant in your strategies and content.
Faithful followers and users who recommend your brand.
A close relationship with users and potential customers.
I always say: Social networks are an ideal channel for offering personalized and immediate support (whenever possible), making all users feel very important.
What are the elements that could give credibility to your brand in social networks?
Content creation is not the only factor to consider for a professional touch for your profiles in social networks, you should also take care of the aesthetic and informative details that will increase your brand image:
Banners: Social profiles include a space where you can insert an image with your logo, information about your services, etc.
Biography: In this area is where you should define yourself as a professional, and even include your most relevant contact information, make good use of this  option and talk about yourself so that people will know you!
Certification: Certify your profile whenever possible. It's not always easy on social networks, most of the time it requires a lot of time and they will decide if they will certify your page or not.
Also, don't forget to promote your social profiles on the other channels you are using. This will help users find your profiles more easily, but it will also increase the coherence between the different channels, which will boost their reputation.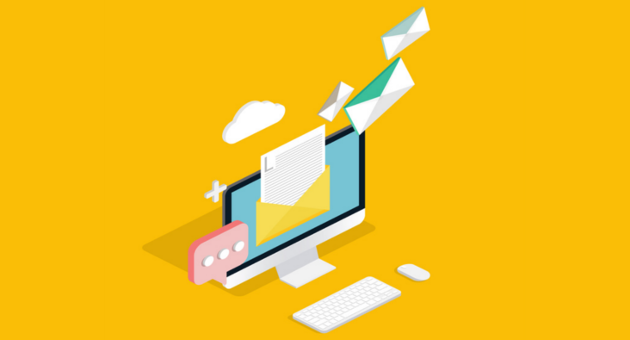 · Email marketing strategies to promote your brand
By connecting with your users via email, you will be able to create stronger ties with them, which is more than decisive when it comes to enhancing your branding strategy.
Also, it is a very direct channel in which the users are the ones who will decide when to read your message. Of course, this doesn't mean that you should not plan your strategy correctly, keeping a proper frequency of newsletters. (you should never exaggerate.)
Why email marketing is one of the best resources for creating a strong personal brand?
The advantages of working with email marketing are many, but I will focus exclusively on the benefits of this strategy for personal branding:
The message is fully customizable, which helps to make each user feel special. This is extremely important when it comes to strengthening your brand.
The possibility of generating expectation and, therefore, create a very loyal community that will respect you.
By targeting your messages, they will become much more direct and efficient.
Flexibility regarding the content of the email (you could send offerings, discounts, gifts, ready-to-download templates, ebooks, etc.)
Calls to action to encourage users to interact with your content and your promotions.
Of all these advantages, what stands out is the segmentation. By targeting your mailing list, you can offer the perfect content for the right user, which will significantly enhance the prestige of your brand.
What are the best email marketing techniques?
When considering the correct email marketing strategy for enhancing your brand, there are many techniques you can apply.
For example:
You can send a first contact email: send an email welcoming each user when they subscribe to your newsletter. This will make your subscribers feel at home and will make your brand more "human."
Thanking for contact requests: Similarly, you could send a thank-you message to all users who contact you to ask for information about your products or services.
Schedule timely autoresponders: either for sending an email when subscribers are registered as well as to post seasonal content or on specific dates, you could schedule your messages, This is useful for several reasons, mainly so that you don't forget to send them on the correct time.
Run A/B tests: it consists of comparing two emails sent to different subgroups from your email list so you can analyze the results and know which option will work best.
Send newsletters using an RSS FEED: To enhance your brand, remember that you could send automatic emails with an RSS FEED. This email would be sent whenever you publish a new article on your blog.
Conclusions
As you can see, creating a successful personal branding strategy will require time and constant efforts (no, it's not something you can do in a few days).
However, the advantages of having an excellent online reputation, as well as a stable and consistent image on the Internet, show that personal branding is one of the most critical aspects of any digital strategies for people who want to start offering their products or services.
Keep in mind that you should plan a long-term strategy. In other words, you should not leave anything to chance, you should think of all the details. Be careful and watch each step you take, always thinking about what will differentiate you from your competitors.
Don't forget to increase your visibility through the different available channels, you can use your content and blogs, in addition to promoting your image on social networks or using your email list.
Are you trying to boost your brand? How are you promoting it on the Internet?