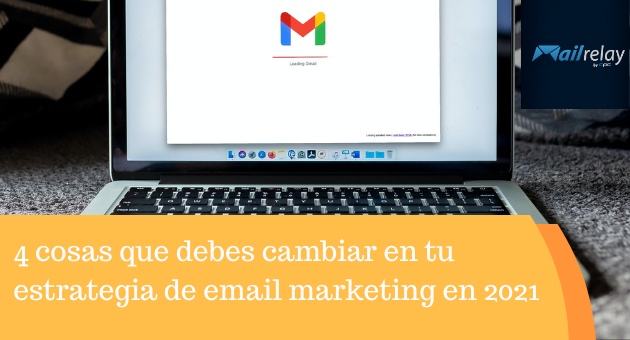 4 Things You Should Change About Your Email Marketing now
As a professional marketer, you've probably read reports that show emails having a higher return on investment than any other marketing channel.
And you are probably ready to start using it to boost sales and revenues for your enterprise.
But how do you get started? What do you need to change to improve your chances of success when it comes to email marketing?
In this guide, we are going to discuss four things that you should change about your email marketing to make it a success.
1. Personalize and target your emails
If you are a professional in the marketing world, you probably understand the importance of personalization.
A study showed that personalized subject lines are 26 percent more likely to be read. Personalized emails also record transaction rates that are six times higher than regular emails. This is huge.
However, simply adding the name of your recipient on the subject line isn't enough to convince most customers to buy from you.
Potential clients are in search of hyper-personalized content that is relevant and feels like it was meant for them alone.
According to a study conducted by Lucid, twenty percent of people will unsubscribe if the promotions or content are incompatible with their interests.
As an entrepreneur, you cannot afford to lose 20 percent of your marketing list. You can use segmentation and dynamic content to create quality content.
Segmenting email is grouping email subscribers into small segments based on some specific criteria. This could be interests, location, behavior, or purchase history to name a few.
When you use these segments, you can easily create valuable and relevant content for all categories. Your work will be made easier if you have an email marketing service that allows you to use dynamic content. Dynamic content is the personalized section of an email that changes depending on your segments.
2. Interactive emails with minimal design
Interactive emails will be boosted by Accelerated Mobile Pages (AMP). Using AMP will enable you to add interactive content into your marketing emails directly.
Therefore, if you want to show off a few products, you can add shopping options and a carousel in the email instead of linking out to other pages.
This means that subscribers will easily view products and shop directly from your email. The more you reduce friction, the easier it will be for subscribers to complete an action.
3. Focus on customer experience
Customer experience is an essential ingredient when it comes to digital marketing. Customer experience is what your customers perceive your brand.
And it affects your revenue. The buyer's journey must be integrated with the experience that a consumer would expect to have in person. Email users want to be treated like important contacts from the start.
The COVID-19 pandemic has accelerated the need for digital experiences that put the needs of customers in the middle of your strategy.
4. Marketers will prioritize strategy
The sector, size, and digital maturity of your organization will play a huge role in determining how your strategy will shif.
As the recovery phase of COVID-19 enters, marketers need to map out strategies.
Once this is done, businesses will start considering investing in solutions and technologies that will help them achieve their goals. While most enterprises will implement AI, don't think that it's a must-have if your strategy doesn't require it.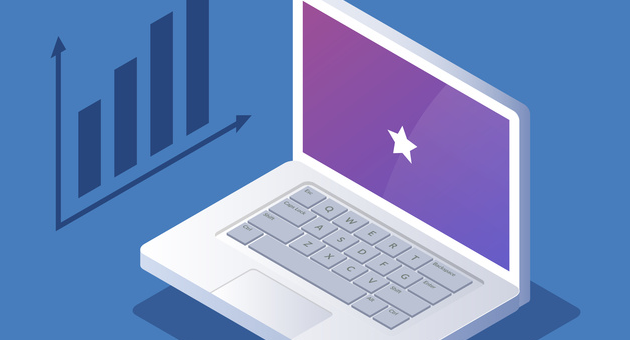 Tips for a successful email campaign
Now that you know the four things that you should change about your email marketing, we are going to discuss a few points that you can use to create a successful email campaign.
1. Set your goals
Before you start your first campaign, you need to take a couple of minutes to think about what you want to achieve with email since this will dictate the content you create, the type of campaign you send, the metrics you use to measure success, and who you target. Email should act as the foundation of your digital marketing plan due to its effectiveness in building brand loyalty and driving conversions.
The key to setting the right goals for your email marketing campaign is to ensure that they are aligned with the bigger marketing goals and key performance indexes.
Is your marketing plan focused on driving new signups for your products or services? Or converting leads?
Email marketing is one of the best channels to reach your audience. And you can use it to achieve several objectives. Therefore, it's important to take the time to think about what you want to get in the long run.
To help you come up with clear goals, here are three examples of how people use email marketing:
Buzzfeed: This famous news and entertainment site generates revenue by selling adverts on their site. Therefore, the main objective of their marketing team is to increase traffic. With this in mind, Buzzfeed sends newsletters regularly with links to captivating stories on their site to increase the number of visitors they get every month and increasing the revenues they generate.
UNICEF: This global organization offers humanitarian aid and help to children and mothers in developing nations across the world. Their digital marketing team is focused on increasing donations. Therefore, they use email marketing to communicate with their donors and educate them about the different UNICEF projects they are undertaking.
Soho House: This is a premium members-only club is a popular hangout for media moguls and celebrities from different parts of the world. The goal of their marketing team is to keep their members engaged when they are using their facilities. They use email marketing to update their members on different functions and events that they can attend.
As you can see from these three examples, you need to figure out what you want to achieve and create clear concrete plans before you start sending emails to your prospects. Planning will help you create high performing and focused email campaigns that will help you achieve your goals.
2. Build your email list
Setting your goals is everything. You cannot move forward without clear goals in mind. And as the saying goes, if you aren't moving forward, then you are moving back because the world is always moving forward.
After setting your goals, you need to build your email list to start sending your emails. There are several ways you can use to build your email list. However, the right method is dependent on your goals.
Import a known contact list
If you are planning to use email to communicate with your existing customers, you can build your email list by importing the details of existing customers into your preferred email marketing tool.
You can upload an existing list from tools that contain customer data such as CRM, e-commerce tools, or accounting. Before importing contacts, ensure that you have permission to email them.
Building a list from scratch
If you are planning to use email to keep in touch with your audience whose email address you may not have, you'll need to start getting their email addresses and building them from scratch. Some of the most successful marketers follow a two-part formula that enables them to build their email list.
The formula is:
Incentives + subscription opportunities = large email list
This formula is not only simple but also logical. Regardless of the number of subscription opportunities you present to your visitors, it's unlikely that they'll sacrifice their time and energy without an incentive of value. Regardless of how good your incentive is; you need to make it simple for users to subscribe if you want them to be part of your list.
So, what makes for a great incentive? And how can you make users subscribe to your list quickly and easily? Some of the best incentives you can use to entice people to join your email list include:
Great content: If you create content for your website or blog, offering to send great content to your subscribers via email is a great incentive for them to join your email list.
Discounts: If you sell products through an online store, offering users a discount off their first purchase if they subscribe to your email list is a great incentive. Not only will this encourage them to subscribe but also give them an incentive to purchase too.
Free or upgraded shipping: Offering free or upgraded shipping for customers who purchase is a powerful incentive that will make them join your list. This offer is relevant especially during the checkout process. The ability to get an amazing item into their hands quickly is one of the best ways to encourage people to subscribe.
3. Choose the best form of campaign
Email campaigns marketers can use different alternatives to reach their subscribers. The type of campaign you choose will depend on the goals you've set. Here are some of the common alternatives and how they can help you realize your marketing goals:
Newsletter
An email newsletter is a common type of email campaign that focuses on a single topic of interest. If your goal is to keep in touch with your existing customers, then a newsletter is the ideal type of campaign for you. It will help in keeping your products on top of peoples' minds and driving them back to your site.
Marketing offers
A marketing offer is any type of campaign you send with the intent of getting a direct response. This can take different forms such as:
A campaign showing the latest stock to encourage users to purchase
A campaign offering special promotions and discounts on products or services.
The marketing offer is effective if your goal is to drive sales directly. It usually presents a discount or product offer that includes a direct call to action for people to make purchases.
Announcement
An announcement campaign is an email that's usually sent to subscribers to inform them about a new feature, product, or service. An announcement email is ideal for marketers who want to keep their audience informed about the latest features and products. While informing the audience is the main goal, these emails have an added advantage of driving people back to your website or store when they can buy.
Event invitation
An event invitation is a type of campaign that is focused on increasing awareness of your events and encouraging users to attend.
As we said earlier, the type of email you send will entirely depend on your goals. If you want to drive direct sales, then using announcements and marketing offer campaigns are going to yield the best results. However, if you want to inform your existing customers about the latest products, projects, and developments, sending newsletters regularly will be the best way to achieve your goals.
4. Creating your first campaign
After setting your goals, building an audience, and selecting the type of campaign you are going to use, it's time to start creating your first campaign.
Structure your campaign
Research studies show that the average attention span of an adult is eight seconds. With such an attention span, you should assume that people are not reading every word on your campaign. Instead, they are scanning and looking for something valuable or interesting.
Therefore, writing long email campaigns is not a good approach. You should write emails that encourage users to read your message while propelling them to take action.
One of the best ways to do this is by using the inverted pyramid. The use of an inverted pyramid will help in grabbing peoples' attention and getting higher click-through rates.
Use images and visuals
While using the pyramid model, the bulk of the email should have minimal text and contain more visuals. This is because visuals are more captivating. They make your content stand out. Plus, they are more memorable. Research studies show that people can recall around 65 percent of visual content compared to only 10 percent of the text.
Conclusion
Email marketing is one of the most powerful drivers of sales and revenues for most enterprises. This is because you can reach thousands of people easily and its return on investment is better than any other marketing channel. By following the four tips that we've discussed this year, you'll get more customers and promote the growth of your business.
Author Bio:
Jessica Chapman, a writing editor at online assignment help from Chicago. She is into sport and politics, enjoys traveling.